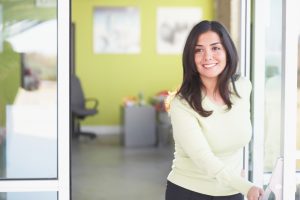 By James C. Anderson
These are interesting times. I am reading "Destiny and Power, The American Odyssey of George Herbert Walker Bush," by Jon Meacham. The author describes Bush's presidential election loss to Bill Clinton, then governor of Arkansas. While devastated by the loss, President Bush shouldered forward with the core truths that guided his life. His internal guide was to attempt to "be strong, be generous of spirit, be understanding, let people know how grateful you are, don't get even, comfort those I've hurt and let down, say your prayers and ask for God's understanding and strength, finish with a smile and with some gusto, do what's right and finish strong."
These beliefs and display of civility seem somewhat quaint and out of date in a time of 24-hour news cycles, fake news, and critical opposition and challenges from every side. Civility has become a rare thing. Attempts to respect, listen to, and understand others while perhaps disagreeing has become a lost art.
Unfortunately, our greatest asset, our children and young people, are watching these actions daily and learning behaviors that are potentially detrimental to human interaction and a civilized society. This translates to behaviors in schools where teachers are challenged and threatened, in business where employees feel empowered to act out, and in basic customer service interactions in which listening skills and empathy are lost values.
One can differentiate oneself by attempting to keep thoughts and actions positive, keep a forward perspective, avoid unproductive distractions and bad habits, and choose to be a better person, spouse, parent, business colleague and community member through daily choices and actions. Simple positive actions may encourage others to do the same. Hold a door open, help someone cross the street, lift a bag into an airplane overhead, put down your smartphone, and truly listen and have a conversation with someone. You will learn something and contribute to a better environment.
James C. Anderson is regional sales manager with Watson Bowman Acme Corp, a BASF company.