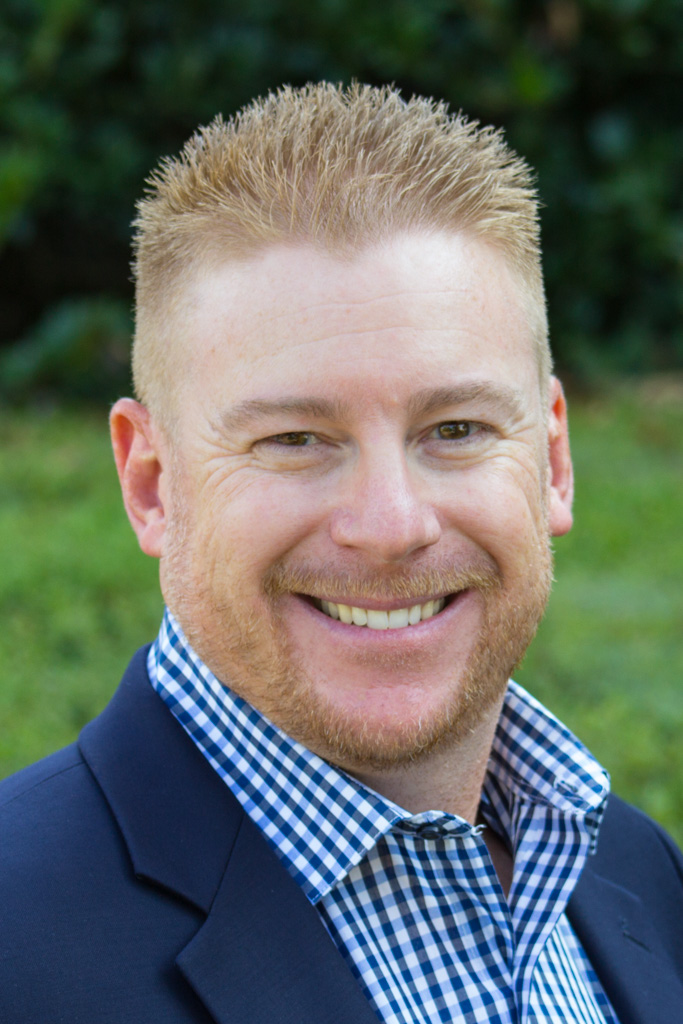 Premium Expands Leadership Team to Accelerate Industry Growth of Its "GLIDEPARCS" Gateless Parking Revenue Control Platform and Operations
New Orleans, LA – May 10, 2018 – Premium Parking today announced the addition of Nathan Donnell to its executive leadership team as VP Business Development. Nathan will oversee the introduction of the company's technology solutions for parking management to both private and public sector clients in the Central and Western United States. Nathan will be based out of Phoenix and Premium's corporate offices in New Orleans.
"We're thrilled to have Nathan join us to work alongside Brent Paxton, chief business development officer, and our talented business development team. His extensive experience working with municipalities, universities and commercial real estate owners is the ideal fit to help introduce Premium's technology platform to a wider audience of operators, developers and cities struggling with inefficient or outdated parking operations," said Ben Montgomery, President.
Premium Parking is a leading parking management and technology company managing more than 24,000 parking spaces across commercial, hotel, mixed-use, retail, and residential developments throughout the U.S. Premium has continuously expanded their portfolio of clients and helped them increase revenue by providing best-in-class customer experience, integrated with a focused operational strategy and a state-of-the-art technology platform for groups, subscriptions, permit management, reservations and mobile payment.
Nathan is an innovative technology strategist who comes on board with over 20 years of sales and management experience, including 13 years in the parking industry. Most recently, he lead the parking services division at INRIX, Inc., after having spent 5 years at Parkmobile as Senior Vice President of Sales. Nathan attended Grand Canyon University where he majored in business management.
About Premium Parking:
Premium Parking was founded by James Huger in 2005 in New Orleans, Louisiana with the goal of building not the biggest, but the best parking management company. Premium Parking was created using Jim's decades of experience in the industry. Today, with a strong focus on developing a professional corporate culture and utilizing the best technology and proven operating systems, Premium has grown to over 140 locations and currently employs more than 650 associates. Now operating in 11 markets across the United States, Premium is poised to bring its operational excellence to a diverse array of industries including commercial, healthcare, residential and retail. In addition to its parking management platform and GLIDEPARCS™ gateless garage and revenue control systems, Premium offers consulting, permit management, analytics, as well as Premium Hospitality, which delivers its signature "Curbside Concierge," an enlightened approach to valet, bell and concierge services for hotels, restaurants, and retail operators. Premium Mobile Parking® app is available for iPhone or Android, and the company's proprietary TextPay platform offers parkers the easiest way to pay and reserve parking in Premium's partner destinations.
Website: https://www.premiumparking.com
Social media: Facebook, Instagram, Twitter, LinkedIn
Premium Parking Contacts:
Nathan Donnell, VP Business Development
ndonnell@premiumparking.com
Cell: 602-885-4780
LinkedIn
Brent Paxton, Chief Business Development Officer
bpaxton@premiumparking.com
Cell: 770-310-1392
LinkedIn
Media Contacts:
Jeff Hinson, Marketing Director
jhinson@jmhcompanies.com
Office: 504-717-2408 Cell: 504-388-3222