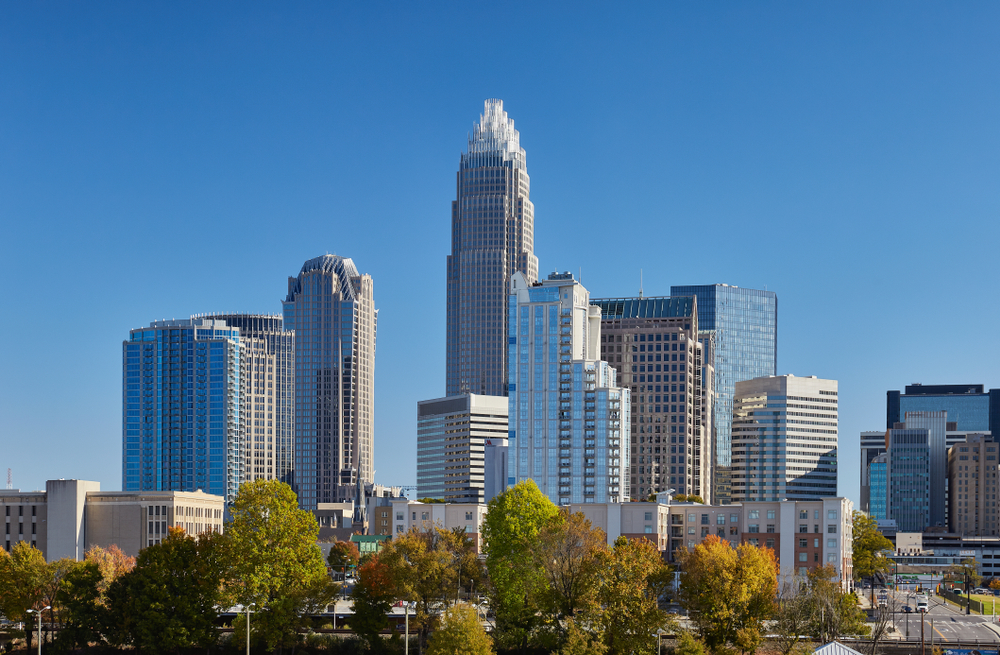 NCPA names Passport as a preferred  'parking enforcement partner' 
Faster terms, better rates amongst benefits for cities
Charlotte, NC (May 9, 2018) — Passport, the global leader of mobile payments for parking, transit and tolling, announces its award by the National Cooperative Purchasing Alliance (NCPA) as a preferred parking enforcement partner for participating agencies. In addition to enforcement, Passport's mobile parking, and digital permits platforms are also included in the NCPA program, awarded to Passport in 2016.
NCPA is a leading national government purchasing cooperative working to reduce the cost of goods and services by leveraging the purchasing power of public agencies in all 50 states. NCPA utilizes state of the art procurement resources and solutions that result in cooperative purchasing contracts. This ensures that NCPA members are receiving products and services of the highest quality at the best prices.
Passport powers the mobile parking payment apps for small and large cities across the globe such as Boston, Chicago, Toronto, Spokane, Breckenridge, Colo., and Portland, Ore., as well as enforcement technology for cities like New Haven, Ct.; Omaha, Neb.; Salt Lake City, and Portland, Maine. Additionally, Passport offers a full technology suite for transit and tolling agencies, creating a unified transportation platform tailored to each city's needs.
Asbury Park, N.J., leveraged its NCPA membership to contract and implement Passport's mobile payment solution in less than six weeks. The city was able to skip the procurement process and instead use Passport's pre-negotiated NCPA contract to make this happen. It worked closely with Passport to create a branded app, Asbury PARK, which offers a tailored experience to the local community.
"In a word, the implementation process was phenomenal. I knew our timeline was going to be aggressive but the result was nothing short of fantastic," said Michael Manzella, transportation manager for the City of Asbury Park. "Major kudos to the Passport implementation team. We had weekly calls and constant communication. … Above and beyond customer service."
"We are excited to continue to work with NCPA members to make implementing transportation technology in more cities across the country easier," said Passport Vice President of Sales David Singletary. "This award helps us realize our vision of creating connections and improving interactions between people and the agencies that serve them, by making technology more accessible to those agencies."
This partnership between NCPA and Passport enables members to enjoy the following benefits:
⦁ Pre-negotiated terms — This means faster vendor selection and easier access. Precious resources aren't wasted in lengthy procurement processes.
⦁ A seamless and expedited contracting and implementation process through the NCPA preferred vendor program
⦁ Access to better rates and terms when leveraging NCPA's larger purchasing power
About Passport
Passport transforms the way cities manage their operations. The fintech company's mobile-first platform has been adopted by more than 450 cities, universities, and private operators around the world in cities including Chicago, Toronto, London, and Miami, across more than 5,000 locations. Passport's product lines —– parking, transit and tolling payments, parking enforcement, and permit management —– enable organizations in the public and private sectors to streamline their operations, enhance customer service, and make data-driven decisions. Consistently recognized as one of the fastest growing companies and Best Places to Work in Charlotte, North Carolina, Passport has an ingrained practice of putting People First —– a guiding principle in its Culture.
Passport is backed by a group of investors, including Bain Capital Ventures, Grotech Ventures, MK Capital and Relevance Capital. Learn more, or get in touch with Passport at passportinc.com.
###
Media Contact:
Stacy Sneed
Marketing Communication Manager
Passport
(704) 823-6021
stacy.sneed@passportinc.com