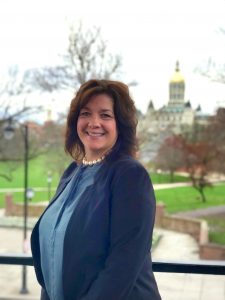 Propark America announced today that Honor Miele has joined the company as the new regional manager in Los Angeles, California. "I am thrilled to have Honor Miele as part of our Parking Dream Team, especially during this exciting period of growth for Propark," said Senior Vice President, Peter Thorson. "Honor comes to us with a diverse parking management background, which will enhance our existing operations, while helping us continue to expand in the Los Angeles marketplace."
Honor has worked in the parking world for over 25 years, where she learned about all aspects the industry organically, giving her unique insight and expertise. She possesses vast experience in operations, portfolio management, operational audit, business development, financial reporting and budgeting, across a variety of verticals including Class A office, retail, valet and transportation operations. Her leadership skills are known to motivate employees and get the very best from them, which translates to successful, guest-focused operations.
"Honor takes pride in what she does," continued Thorson. "Whether it's team-building with her staff or developing outstanding client relationships, she ensures that the people around her are engaged and vested in achieving optimal operational and financial performance at the assets entrusted to her management."
Prior to joining Propark, Honor notably achieved a 95% client retention rate within her portfolio over a seven-year period, including retaining the operations of four buildings sold during a twelve month period, despite changes in management companies. She also was responsible for the successful startup of an off-site transportation program, encompassing ten employees and five shuttle busses.
About Propark America
Propark America is one of the country's largest privately-owned parking companies, providing full service parking solutions for all business types, in over 75 cities across the United States. For more information, please visit www.propark.com.
Media Contact:
Dennis Safford
dennis.safford@propark.com
(860) 856-4104