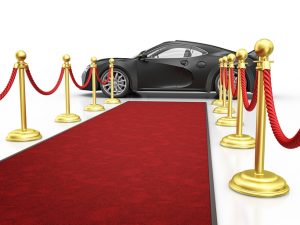 By Nigel Bullers
Parking is no longer an afterthought when deciding to head out for the day. Customers are Googling their route, mapping where they'll park, and weighing cost against convenience. This is retail at its finest!
Parking has made it to the red carpet. So what happens when we polish our brand? How do we spruce up our facilities in a meaningful way?
My company has won four consecutive marketing awards from IPI, pointing to the fact that we've enhanced brand recognition, customer satisfaction, and created brand loyalty. Embracing community involvement and being active in the communities where our parking lots are located has been a stepping stone for our retail approach. A heightened security presence to protect your assets and the latest high-tech payment options to show you're on the cutting edge can go a long way in the retail world.
Treating parking like retail is a novel concept, but it works.
Nigel Bullers is CEO of EasyPark. He'll be presenting on this topic at the 2018 IPI Conference & Expo, June 3-6 in Orlando, Fla.