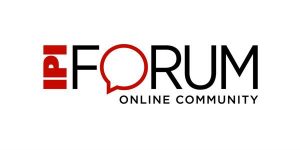 Forum is an online community that gives members a powerful new way to access and share parking, transportation, and mobility-industry information and on-the-job experiences.
IPI members can log in and join vibrant discussions, gain others' perspectives on questions and challenges, access a robust, online library of member knowledge and resources, and forge valuable professional relationships. Members can opt into a daily digest of Forum discussions by email.
Forum was inspired by IPI members' eagerness to connect with fellow members and help each other with professional issues. In fact, member networking and information sharing has proven one of the most popular aspects of IPI's annual Conference & Expo.   
Access Forum at forum.parking.org. For more information, contact Forum Community Manager Kim Fernandez, IPI director of publications, at fernandez@parking.org, or 571.699.3011.