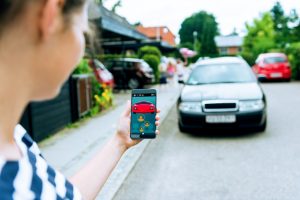 By L. Dennis Burns, CAPP
I recently rediscovered a 2016 document published by the Federal Highway Administration: Shared Mobility – Current Practices and Guiding Principles.
In the past few years, the sharing economy has emerged as a developing phenomenon that is reshaping many economic sectors including financial, goods, food, services, and transportation. Based on sharing, renting, and borrowing goods and services rather than owning them, the sharing economy is influencing technological, mobility, and social trends by changing the way people travel and consume resources. This document links the concepts and impacts of the sharing economy to an emerging transportation concept referred to as mobility on demand (MOD).
Mobility on demand is an innovative transportation concept where consumers can access mobility, goods, and services on demand by dispatching or using shared mobility, courier services, unmanned aerial vehicles (UAVs), and public transportation solutions. The most advanced forms of MOD passenger services incorporate trip planning and booking, real-time information, and fare payment into a single user interface (sometimes referred to as the connected traveler. Passenger modes facilitated through MOD providers include car-sharing, bike-sharing, ride-sharing, ride-sourcing/transportation network companies (TNCs), scooter-sharing, microtransit, shuttle services, public transportation, courier network services (CNS) and delivery services, and other emerging transportation solutions.
Interested in learning more? Download the report here.
L. Dennis Burns, CAPP, is regional vice president with Kimley-Horn.