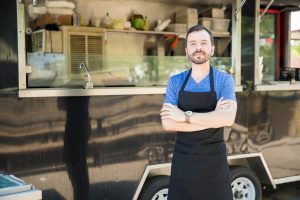 Louisville, Ky., made headlines seven years ago when it passed legislation designed to keep food trucks from parking near competitive brick-and-mortar restaurants. Last week, the city reversed that rule.
Litigation in cities with similar regulations has resulted in wins for the food truck owners, who say prohibiting them from parking near standing restaurants is unconstitutional and offers favoritism to those sorts of eateries. In Louisville, the regulation was struck down without comment from the council and soon after, no-food-truck-parking signs began to be removed from city streets.
Read the whole story here. If your city is dealing with food truck parking in this or another way, we'd love to hear about it—leave your thoughts in the comments.