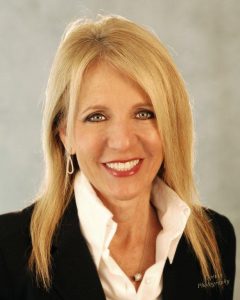 (TAMPA, FLORIDA – March 22, 2018) WGI is pleased to announce that Tracey Bruch, CAPP joined the firm's Parking Solutions Division as a project manager in its Tampa office. Tracey comes to WGI with over 32 years of experience, with specific expertise in parking management and operations in both the public and private sectors across the country. Most notably, she served as the parking manager for the City of Clearwater, FL and has worked throughout the country for the nation's largest parking operator as a municipal director and subject matter expert.
Moving forward, Tracey will utilize her experience by leading public and private sector parking planning and consulting projects including utilization and financial analyses, operational reviews, and technology assessments. Tracey is a certified ParkSmart Assessor and will assist in this capacity as well.
"I'm excited to grow the combined WGI/Carl Walker presence here, and to also dive in to assist the Parking Solutions team to establish parking planning services in the Florida market where WGI is well known," she says.
David Wantman, PE, and president of WGI, says, "We are extremely lucky to have Tracey join our team. Her decades of experience in parking planning and management, as well as her passion for parking solutions consulting, client service, and relationships, dovetails with WGI's steadfast commitment to client services excellence."
Tracey is a Certified Administrator of Public Parking (CAPP) and holds a Bachelor of Arts degree in Business Management from Eckerd College. She is an active member of the International Parking Institute, National Parking Association, Florida Parking & Transportation Association, and Parking Association of Georgia, as well as several regional associations, and has held numerous executive board positions in this capacity.
ABOUT WGI
As a multidisciplinary consulting firm, WGI has 14 offices in six states, serving an active client base in over 30 states, specializing in the following disciplines: Land Development/Municipal Engineering, Transportation Engineering, Parking Solutions, Geospatial Services, Subsurface Utility Engineering, Structures, Water Resources, Landscape Architecture, Environmental Sciences, Architecture, Land Planning, and Creative Services. The Zweig Group ranked WGI #4 on its 2017 Hot Firms list and #23 on the 2017 Best Firms to Work For list. In 2017, WGI ranked #2195 on the Inc. 5000 list of the fastest-growing private companies in America. South Florida Business Journal ranked WGI #5 on its 2018 Top 25 Engineering Firms, WGI #61 in its 2017 Top 100 Private Companies, and #16 in the $25M and over category as a 2017 "Fast 50" Honoree from the same publication. In 2017, WGI ranked #252 on the ENR's list of the Top 500 Design Firms and ranked #22 in ENR's Top Southeast Design Firms of 2017. For more information, please visit www.wginc.com.
###
WGI Contact:
Sima Narcus
Client Services Manager
561.687.2220
Media Contact:
Tawnya Pugsley
Alchemy Communications Group
O: 561.935.9953 x.104
M: 561.459.0185