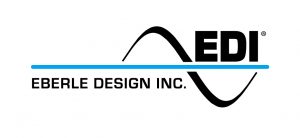 PHOENIX, Ariz. (March 15, 2018) — Eberle Design Inc. (EDI), a leader in advanced traffic data aggregation, vehicle detection and intersection safety monitoring solutions, today announced that it has received ISO 9001:2015 certification indicating its compliance with the latest edition of ISO 9001 quality management standards. EDI completed its audit with independent testing service provider, Management Certification of North America, six months before the three-year recertification deadline, becoming one of the first companies in its sector to receive the new ISO 9001:2015 certification.
"EDI has a long-established commitment to building quality products and achieved its first ISO 9001 certification in 2005," said Dr. Bill Sowell, EDI Vice President. "Our quality management system is ingrained in our culture and operations and provides continuity between policy, performance, objectives and targets."
EDI uses standard operating procedures to define and control each step of the design, build and testing process. These procedures coupled with production metrics, provide early identification of trends and challenges, allowing EDI to contain issues and minimize impacts to production and customers. Improvements to components, hardware design and equipment have been implemented as a result of production metrics. These efforts have resulted in a customer return rate of less than 0.09%.
EDI's wholly owned subsidiary, Reno A&E, has held an ISO 9001:2015 certification since June 2017.
About Eberle Design Inc. – An ISO 9001:2015 Registered Company – Celebrating Over 38 Years of Excellence
Eberle Design Inc. headquartered in Phoenix, Arizona, and its wholly owned subsidiary Reno A&E, based in Reno, Nevada, are both global market leading manufacturers of mission critical intersection safety monitoring, vehicle detection and peripheral electronics for the traffic control, parking/access, rail and emergency services industries. Products include infrastructure control components that allow transportation and access control professionals to integrate, automate and manage intersections, roads and access points easily, efficiently and safely. www.editraffic.com
About Reno A&E – An ISO 9001:2015 Registered Company
Reno A&E is recognized as a worldwide developer and manufacturer of reliable high-performance products designed to enhance and augment safety monitoring for traffic, parking/access, railway and emergency services industries. The company produces signal monitors, vehicle detectors, bicycle detectors, power supplies, flashers, load switches, flash transfer relays and other vital safety critical infrastructure devices. Reno A&E, a wholly-owned subsidiary of Eberle Design Inc., is headquartered in Reno, Nev. and works with preferred resellers throughout the U.S. and Canada. www.renoae.com
Media Contacts:
Birgit Olson, Communications Supervisor, Eberle Design Inc., 602.396.1277, bolson@editraffic.com
Sabrina McGowan, SQM Communications, 240.401.2092, sabrina@sqmcommunications.com
###