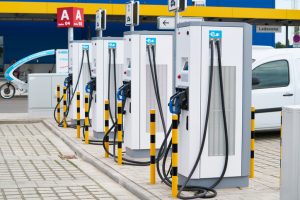 By David M. Feehan
I drive a 2013 Chevy Volt, which I bought new. Chevy sells about 25,000 Volts a year, and the new Honda Clarity plug-in hybrid expects sales to be about the same. There are other at least 20 manufacturers that now offer PHEV (plug-in hybrid electric vehicles), ranging in size from Mini Coopers to Cadillacs to Chrysler minivans.
Despite the number and availability of PHEVs, my guess, based on the questions I get, is that most people don't understand what a PHEV is and how it works. Most people, for example, don't think I can take a long road trip without finding places en route to plug in and recharge.
This is a shame, because for most people, a PHEV would be a logical choice, if you don't mind plugging in to a normal outlet every night. Or you can park in a parking structure that has charging stations and charge up during the day. Why bother? Well, I haven't put gas in my Volt for the past three months. I drive it every day, probably about 30 miles, and my batteries take me at least 40 miles without recharging. On road trips to Brooklyn and Pittsburgh, trips that I make occasionally, I get about 45 miles to the gallon once I deplete my battery charge. No waiting at charging stations, just fill up the tank along the way. I can drive from Washington, D.C., to New York without stopping for charging or for gas. And I calculate the Volt saves me about $1,000 a year in fuel costs.
What this suggests is that parking owners and operators would do well to consider offering charging stations in their lots and garages.
I am seeing more charging stations in the D.C. metro area. Pike and Rose, a brilliant new mixed-use development between Bethesda and Rockville, Md., has very visible charging spaces in a surface lot near its garage, and other charging stations in the garage.
I choose to park my Volt in one of these whenever I meet someone for lunch in a nearby restaurant. I choose this location for meetings, partly because the food choices are good and partly because I can charge while meeting and eating.
Fully electric vehicles like the Nissan Leaf and Chevy Bolt are selling well. A forward-looking parking operator would do well to consider the growing number of electric vehicles.
David M. Feehan is president of Civitas Consulting, LLC.