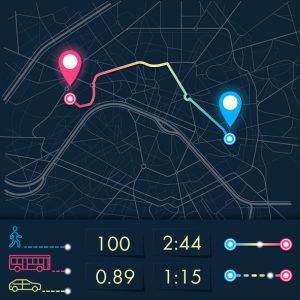 There are a lot of entities mapping city streets; from transportation network companies to bike-share operations to city transportation departments to Google Maps and Waze, the supply of real-time maps seems endless. One challenge: They're not necessarily the same. Some show parking, some show road closures, some update more frequently than others, and all that means that data from map usage can be a jumbled mess and not very useful at all.
Enter the National Association of City Transportation Officials and the Open Transport Partnership, which last week launched a new open data standard and platform for mapping city streets and sharing those maps. SharedStreets aims to standardize real-time mapping, which will both benefit everyone using them and standardize the data that come from their use. It chops street maps into segments and generates machine-readable formats that let cities upload location-based information, including ride-hailing locations, traffic flow, crash data, and even traffic camera data, which will let them more accurately do everything from plan taxi stands to decide how much to charge for parking.
Pretty exciting stuff, we think. Learn more here.