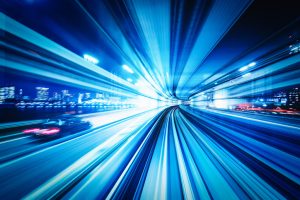 By James C. Anderson
We live in interesting times! Driverless vehicles, autonomous vehicles, alternative-fuel vehicles, artificial Intelligence, ride-sharing, intermodal transportation, and the AV START Act. Some people are inspired and excited by these prospects while others are uncertain, uneasy, and feel angst about the possibilities and its broad implications.
If you are a parking owner or operator, will your current service demand and revenue stream decrease? How do you best use your real estate asset? If you design and restore parking structures or provide consultative parking studies, what is the effect of these technological advancements on your business? If you construct and maintain parking structures and facilities, will this sector of the new construction and restoration market decline?
There are many, many unknowns as these exciting advancements take shape and march toward reality. How we contemplate and address todays understandings will help us make responsible assessments and decisions.
As far as when these advancements will become reality, I suggest you follow the money. The international automobile industry has already made massive financial investments in alternative-fuel and autonomous-vehicular technology. The advancements being made in artificial intelligence are staggering. The ride-sharing space has already altered transportation choices. The transportation evolution is coming and the "when" will be dependent upon many factors, including regulatory legislation defining and adopting federal and state safety standards.
Meanwhile, combustion-engine fueled vehicles remain the preferred consumer choice and significant metropolitan congestions throughout the U.S. suggest that current user preferences remain with the single-passenger vehicle.
While transportation modes are evolving and will change in the future, the demand for parking and its broad range of services remains constant today.
Stay tuned as these exciting advancements take shape and the parking industry evolves to service this technological revolution!
James C. Anderson is regional sales manager with Watson Bowman Acme Corp., a BASF company.