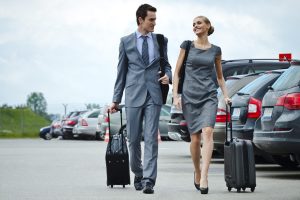 European online parking reservation leader, ParkCloud, has added a second Polish airport to its growing portfolio of airport parking providers.
Poland's fourth largest airport, Katowice International Airport, has agreed to add its P2 car park to ParkCloud's global booking platform, enabling it's near 3 million users to reserve a space prior to departing for their journey.
P2, which went live on ParkCloud's database in late 2017, is an uncovered, long-stay car park, located just 300m from both terminals A and B, with free transfers to and from the terminals for passengers.
Thanks to the innovative technological solutions of the SKIDATA parking system, every entry and departure of a vehicle from Parking P2 is recorded and the data archived, guaranteeing safety.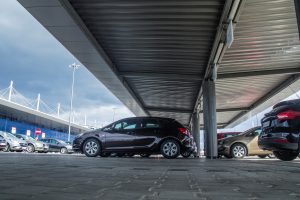 With Poland steadily increasing in popularity with culture-seeking tourists – both domestically and internationally – ParkCloud is keen to add further key locations to its database to complement Katowice Airport and its first Polish airport partnership – Łódź.
Mark Pegler, Managing Director at ParkCloud, said:
"Poland is an exciting market for us, with air routes from key airlines such as Wizz Air seeing significant investment over the last five years, opening up travel opportunities for native and international tourists.
"For ParkCloud, creating strategic partnerships with key international airports such as Katowice, is essential for providing the most relevant and convenient parking options for customers, as demand for pre-booking such services online continues to rise."
2017 was a record year for Katowice International Airport, with passenger flow peaking at near 3.9 million.
To find out more about ParkCloud, please visit www.parkcloud.com.
About ParkCloud 
ParkCloud, simply put, lets drivers book a parking space in advance, in the same way as it's possible to do with hotel rooms, restaurant tables…and even a coffee these days.
When travelling, parking is usually the last thing on anybody's mind, but research shows that as much as 20 minutes is wasted when searching for a parking space. ParkCloud aims to solve that problem by letting customers make a parking booking, whether they are getting on a plane, taking a cruise, catching a train, or visiting a city or event.
ParkCloud was founded in 2008 as an online parking reservation service and within the nine years we've been operating our success and growth has been rapid; we've gone from our three founders to employ over 20 members of staff; from one country to over 40; and from two languages to over 20 – and we don't plan on slowing down.
Today we are an award-winning, global provider, working with car park operators across 40 countries to include them on our comparison search engine, which aims to give consumers the most user friendly, efficient service possible when they need it most.
This bookable parking network is also made available to travel industry partners to help complete the itineraries of passengers worldwide.
Winner of Queen's Award for International Trade
PR Contact Details 
ParkCloud 
Gemma Killackey 
PR & Communications Officer / gemma.killackey@parkcloud.com 
07904287029