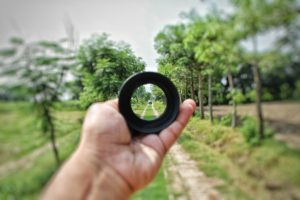 By Michelle W. Jones, CMP
This week I had the great fortune to hear an inspiring presentation by Roy Spence, co-founder and CEO of The Purpose Institute. Aristotle said, "Where your talents and the needs of the world meet, there lies your purpose." Many folks may not know their purpose. We're all different, with different talents. Rather than pursuing a path being average, it's better to pursue a path where you can excel and be awesome.
Spence shared his belief that if the purpose of your business goes beyond making money, you actually will make more money. He cited an example of Southwest Airlines, the airline that is famous for (among other things) not charging for bags. You can fly with two bags for free. Southwest Airlines founder Herb Kelleher built his company on the purpose of "giving people the freedom to fly." Accounting department folks told him that charging for bags could boost the bottom line by many millions of dollars. But he felt like if someone can buy a Disneyworld ticket for what they would have to pay for suitcase fees, it's a no-brainer.
Spence is also co-founder and chairman of GSD&M, a marketing communications and advertising company. He has spent years working on brands, campaigns, and well-known television commercials for Southwest, WalMart, the U.S. Air Force, etc. His team was responsible for the litter-fighting campaign, "Don't Mess with Texas." And if you recall the PSA spot that ran following recent hurricanes Harvey and Irma with the five living former U.S. presidents, he put that together.
He explained that in a world full of chaos, we should be in the purpose business—the life-improvement business. A lot of it is sort of inspired by the Golden Rule, and should be common sense: Treat others as you wish to be treated. If someone helps you, pay it forward and help someone else. He believes we can market our way out of the mess people feel we're in right now. He reminded us that America is at its best when we come together and lift each other up. If we can find common ground, we can get to higher ground. He says we should do good and be happy. And if we think we are doing good but aren't happy, then it's likely we are not really doing good. Re-evaluate.
To read more about Roy Spence or take the Purpose Test for your organization, click here.
Michelle W. Jones, CMP, is IPI's director of convention and meeting services.