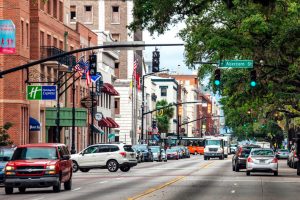 Pricing on-street parking, as readers of this blog already know, is about finding a balance between what people will pay, how much time they really need to occupy a space, and how far they're willing to walk to their ultimate destinations. Parking people know this. But it appears word is getting out to others, too.
An opinion piece in Connect Savannah this week opines about changes to the Georgia city's parking prices and process, how they've affected people's ability to park, and why plans for more mobility options come into play to make the city better and more accessible to everyone—even changes that aren't popular with everyone in town. It's written by John Bennett with the Savannah Bicycle Campaign and touches on all the things parking professionals have been saying about balancing cars, bikes, people, and business.
We thought it was a great read—we might even let John know he's an honorary parking professional now. Check it out here.