Do You Want to Build a Snowman?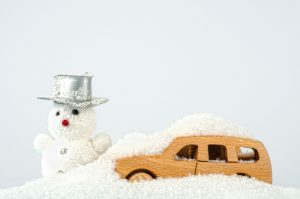 By Bonnie Watts, CEM
Elsa and I would not have been friends. No, I don't want to build a snowman. I have a love/hate relationship with snow. I love to look at it (preferably in my Facebook newsfeed while I am sitting on a beach far away from it).
Admittedly, there is something magical about fresh-fallen, undisturbed snow and icicles sparkling under street lights. I just don't want to be out in it. Give me one good three to four inches of the light powdery stuff that melts away in a day or so and I feel like I've experienced winter and we can move on to spring.
Aside from the fact it's cold, it brings a host of challenges that impair my ability to be mobile. Combined with rain and frigid temperatures, it creates additional havoc and can bring daily movement to a complete stop, not to mention the potential damage to property.
We've had our fair share of frigid weather in Virginia already this year and luckily it hasn't resulted in significant snowfall to completely keep me housebound. I was able to get out last weekend and get some errands done but many places had snow piled up in the parking lots, resulting in a loss of a space for patrons. It made me think of our parking, transportation, and mobility professionals and the effect it can have on those who depend on patrons being able to access their services and operations.
The snow may mean shoveling my driveway a few times, but for those maintaining businesses, I am sure inclement weather has more significant effect than my minor complaint about cold weather, shoveling, and being housebound. How does your business stay resilient during emergencies (like the recent weather we've had up and down the east coast)? Understanding what it takes to maintain business operations during an emergency doesn't have to be overwhelming. Join the conversation and learn from experts how to identify key functions, personnel, resources, and coordinating with key stakeholders to build a successful continuity plan during emergencies. Learn more.
Bonnie Watts, CEM, is IPI's vice president of sales.