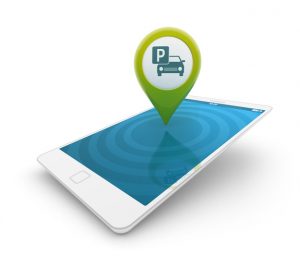 By Paul Pirhofer, CAPP
Parking apps, including some old familiar favorites, have dramatically improved. Customers and clients alike typically share opinions and feedback with me about apps for finding and purchasing on-and off-street parking. Without naming specific apps, some of the desirable features identified through feedback include:
Mapping capability. The app not only navigates to a location but tells the customer where he/she parked versus the customer only having the option to input a code to the app. If an app offers parking reservations, are alternatives listed to include other criteria in addition to price—covered, open, onsite services?
Simplified account setup. Scan a code to install the app. On-street payment apps may experience a multitude of first-time users.
Payment setup. Scan a credit card versus manual entry. Again, we're thinking of first-time users.
Accessibility. Add to a virtual wallet and use payment methods such as Apple Pay, Chase, etc.
As parking app use continues to grow, it will be interesting to see how apps evolve to elevate the level or customer service and ease of use.
Paul Pirhofer, CAPP, is regional manager of SP+.