2018 AOE Winner: Stanford University Roble Field Parking Structure #10, Standford University, Standford, Calif.
Category II: Best Design of a Parking Facility with 800 or More Spaces
Stanford University Roble Field Parking Structure #10
Stanford University
Stanford, Calif.
Owner
As Stanford University in Stanford, Calif., continues to densify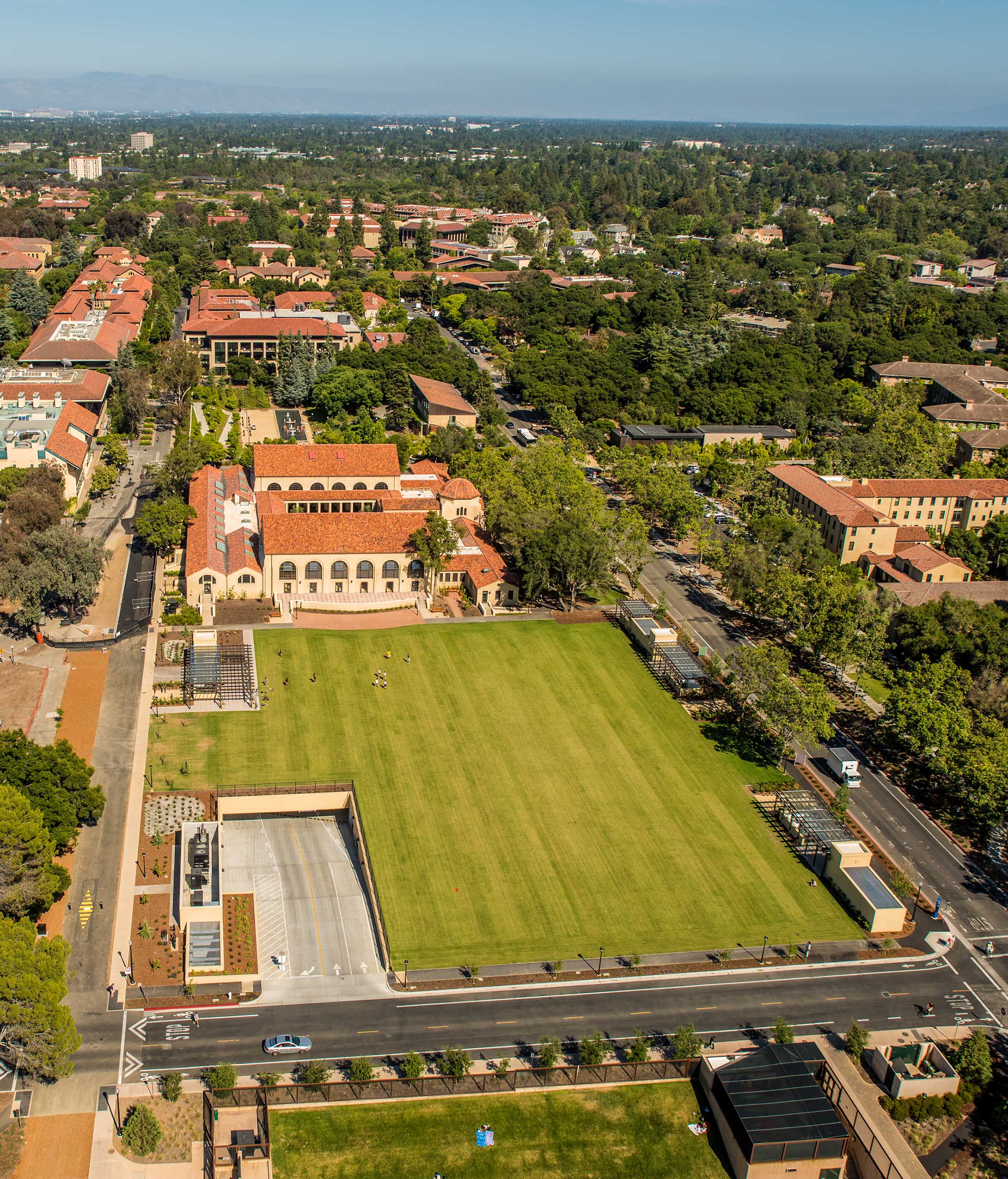 to meet the needs of a growing student base, preserving green space is a top priority. Its new parking structure enabled the university to meet current parking demand and provide some cushion while preserving Roble Field, an open grass space for students to gather, relax, and enjoy recreational sports.
The 1,162-stall, five-level, below-grade structure provides 52 electric vehicle (EV) charging stations on level P1. In anticipation of future demand, levels P2 through P5 are prepped for 84 more EV car-charging stations. Watry Design is assisting the university work toward Parksmart Silver Certification for the structure, which also embraces mobility, providing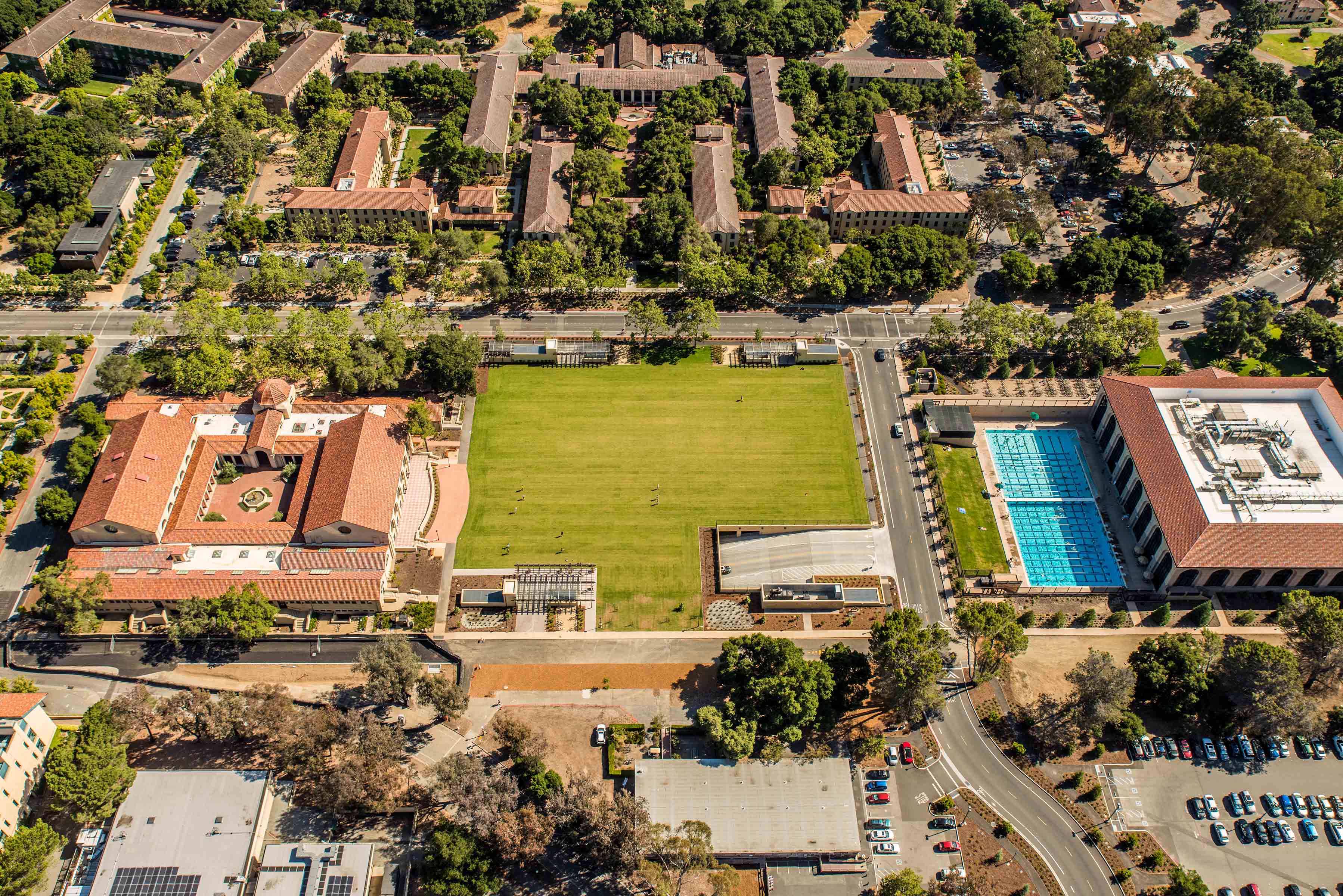 pedestrian and bicycle access to a shuttle stop, Panama Mall, Samuel Morris Way, and Governors Corner, as well as bicycle parking. To minimize cracks and future maintenance, perimeter basement wall slabs were given 45 days to shrink before walls were locked into place.
The garage serves resident students and visitors, who use walk-up pay stations.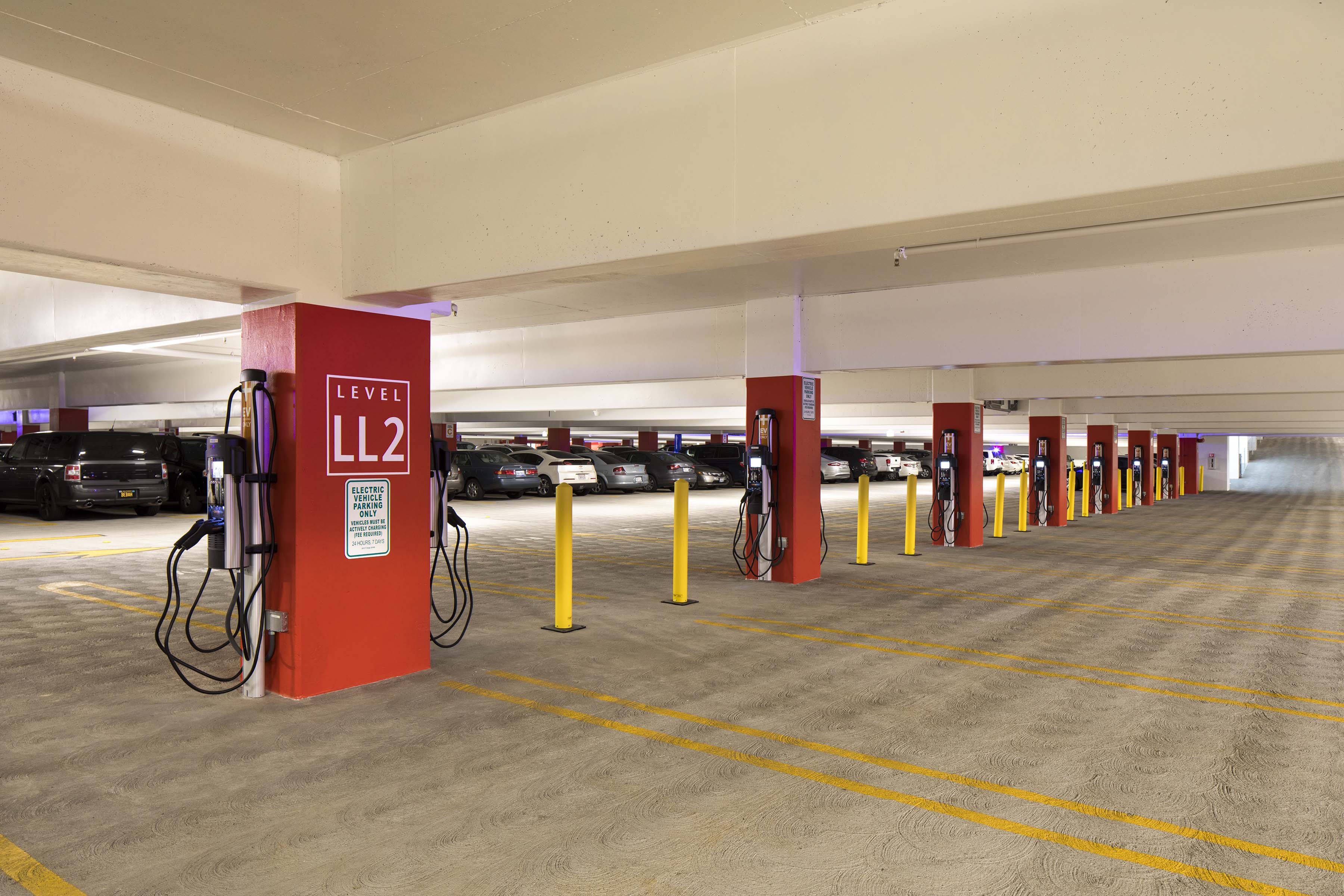 Infrastructure for future parking control gates was incorporated into the design. Three brightly painted elevator cores facilitate movement and wayfinding, and LED fixtures with occupancy sensors offer illumination with minimal energy use. The structure's roof houses Roble Field, a recreational playing field, and painted trellises blend pedestrian areas with the natural environment.
Project Participants:
Parking Consultant: Watry Design, San Jose, Calif.
Completed between: June 1, 2013–February 7, 2017
Cost: $45.2 million