2018 AOE Winner: DEN 61st and Peña Station Parking Facility, Denver International Airport, City and County of Denver
Category III: Best Design/Implementation of a Surface Parking Lot
DEN 61st and Peña Station Parking Facility
Denver International Airport
City and County of Denver
Denver, Colo.
Owner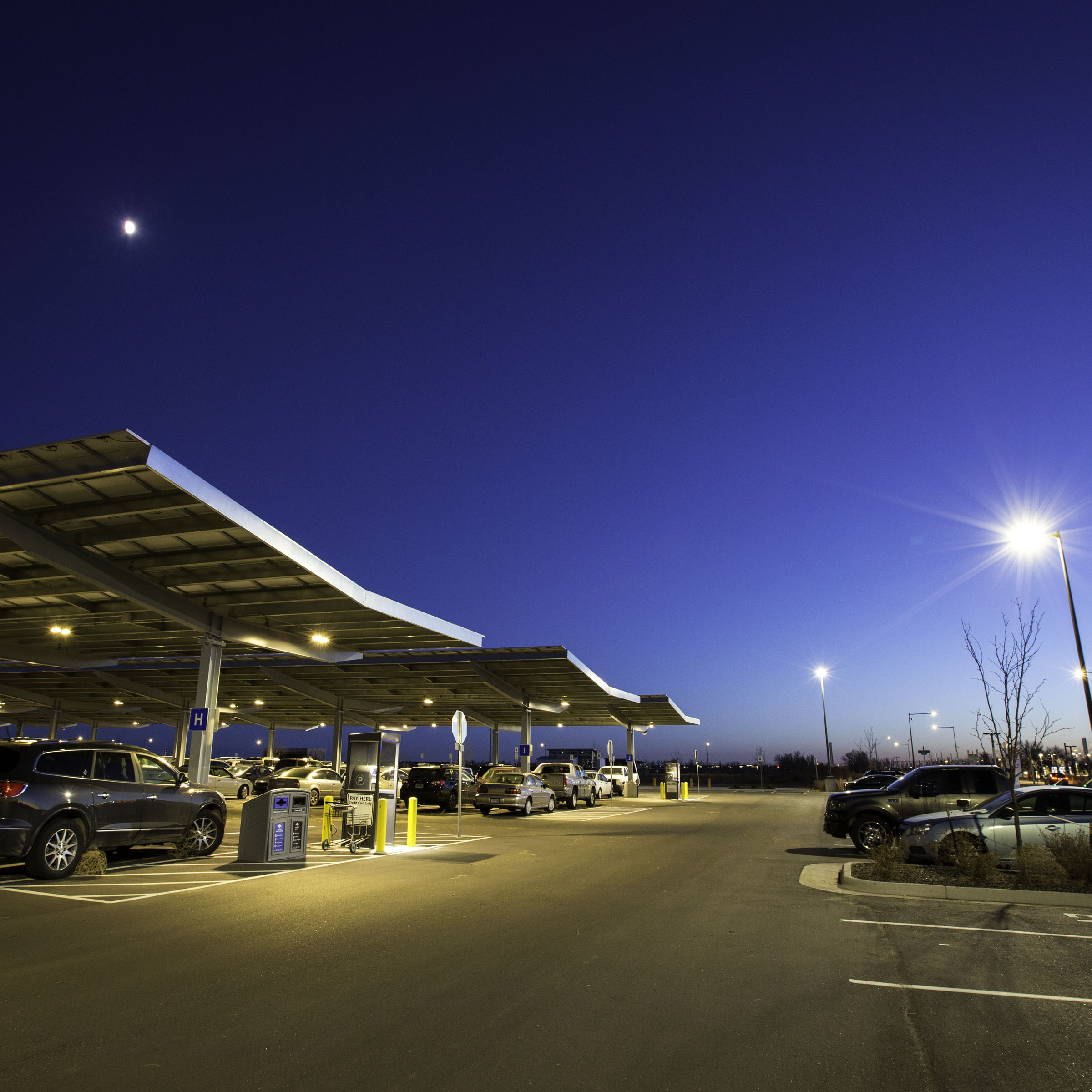 Denver International Airport's newest 800-space surface lot provides convenient, covered parking and a much, much more – including a solar-canopy microsystem covering 609 of the spaces, and a battery demonstration project (owned by Xcel Energy in partnership with Panasonic) will examine how a battery system can help integration of renewable energy, reliability of the distribution system, voltage management, and peak reduction. The lot is a platform to test new technology that promotes sustainable growth and innovation. The site's solar panels feed energy to an onsite battery storage system, which currently helps power an adjacent office building and will serve new development.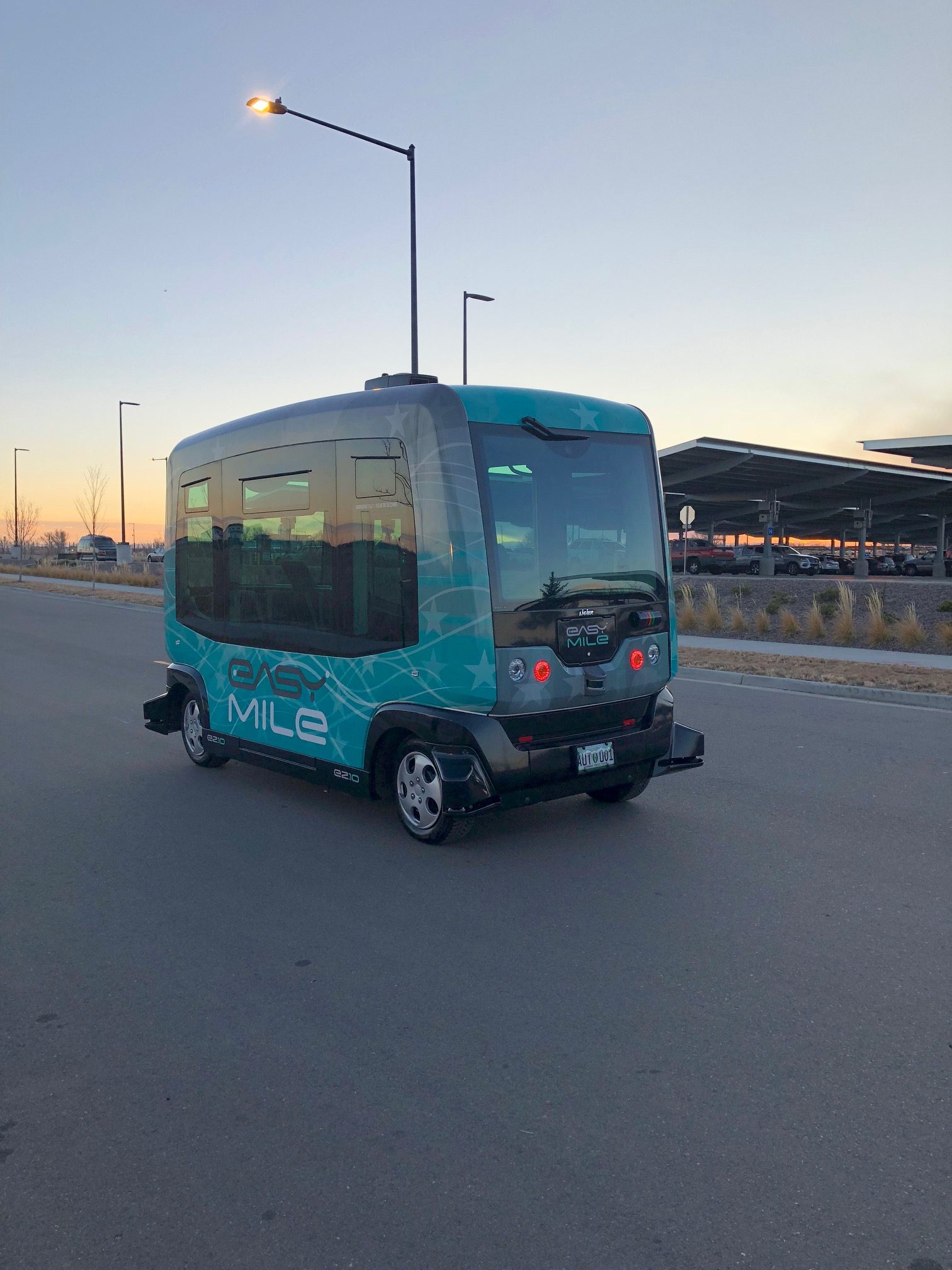 Located at the 61st and Pena Regional Transportation District University of Colorado A Line station, the lot offers daily, overnight, and monthly parking options for commuters taking the rail train to the airport or downtown Denver. An autonomous vehicle transports passengers between a nearby bus station and the train station. The unstaffed facility offers eight pay stations and is checked three times daily. Drivers can access free services that include vehicle location, jump starts, tire inflation, and lockout help. The structure features free
Wi-Fi and 11 level-1 EV charging stations for patrons. A new mixed-use development is planned nearby.
Completed between: May 2015–April 2017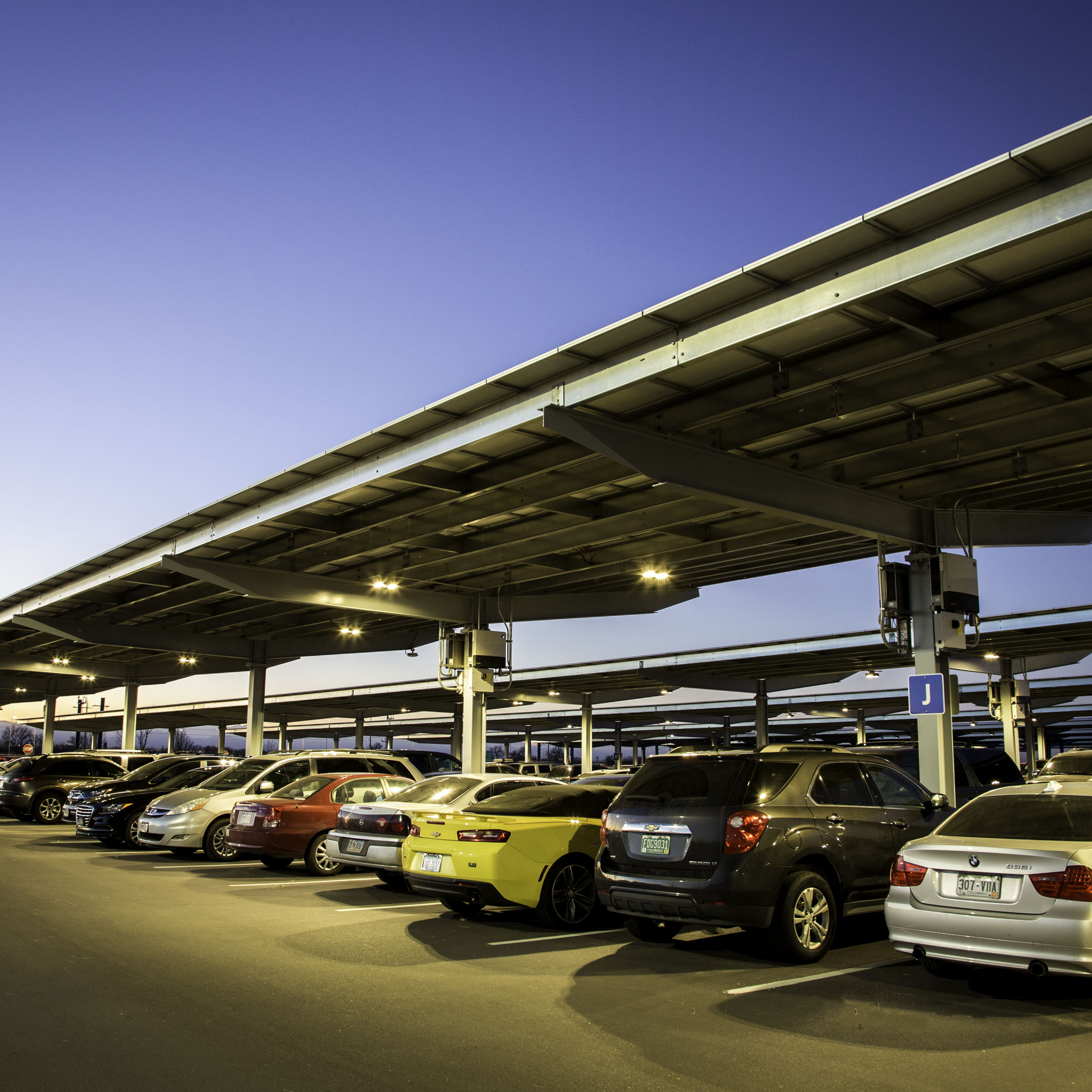 Cost: $4.5 million