2018 AOE Winner: Cal Poly Pomona Parking Structure 2, Cal Poly Pomona, Pomona, Calif.
Category VI: Award for New Sustainable Parking and Transportation Facilities Excellence
Cal Poly Pomona Parking Structure 2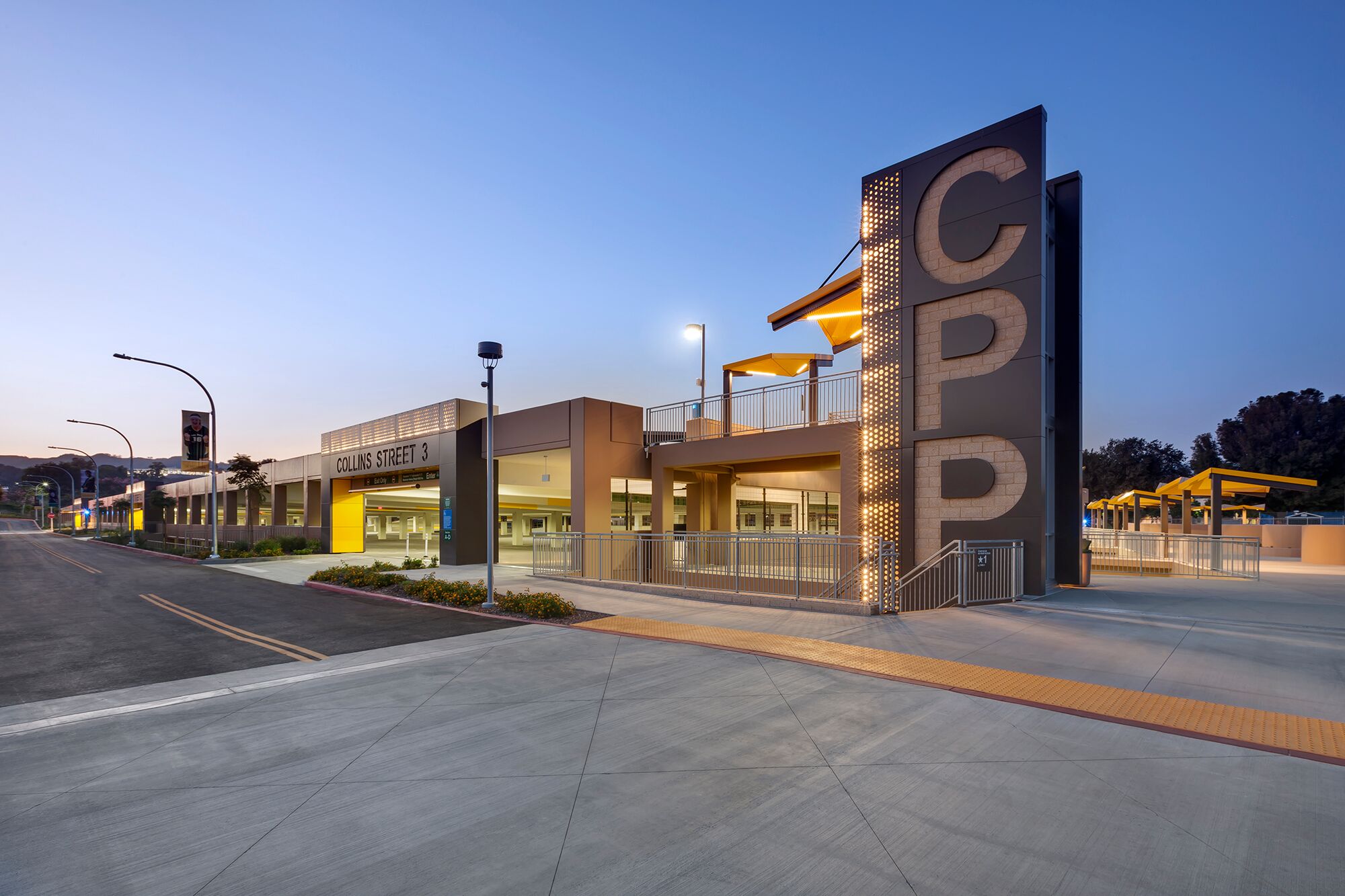 California State Polytechnic University
Pomona, Calif.
Owner
The new, 1,800-space Parking Structure 2 was designed and built in keeping with CaliforniaState Polytechnic University in Pomona's (Cal Poly Pomona) long history of promoting sustainable practices and environmental awareness. The bronze-level Parksmart Certified structure features several sustainable factors, including solar panels on the top level, a naturally ventilated lower (below-ground) level, 24 EV charging stations, bicycle storage rooms, dimmable LED lighting, drought-tolerant landscaping, and a state-of-the-art rainwater collection system.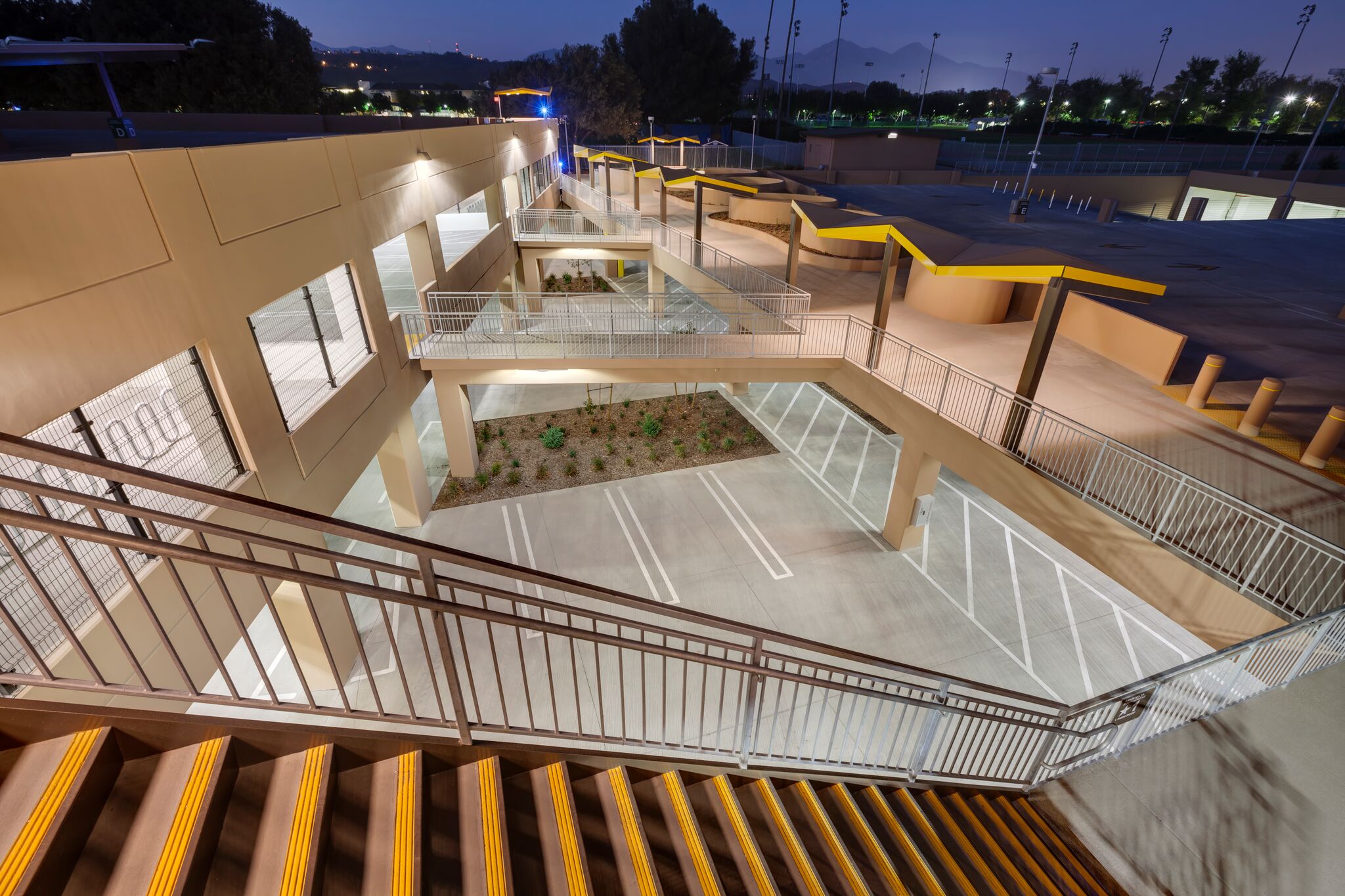 When considering factors to achieve Parksmart certification, university project managers ensured that labor and materials were sourced locally and that recycled content was maximized. The structure is designed to harmonize with its surroundings and reflect the university's commitment to the environment.
For many years, Cal Poly Pomona has been recognized by national institutions such as The Princeton Review for its efforts to incorporate a sustainable focus on everything that happens on campus. Other buildings on campus that have earned LEED certification include the Bronco Recreation and Intramural Center, The Collins College, and the College of Business Administration complex.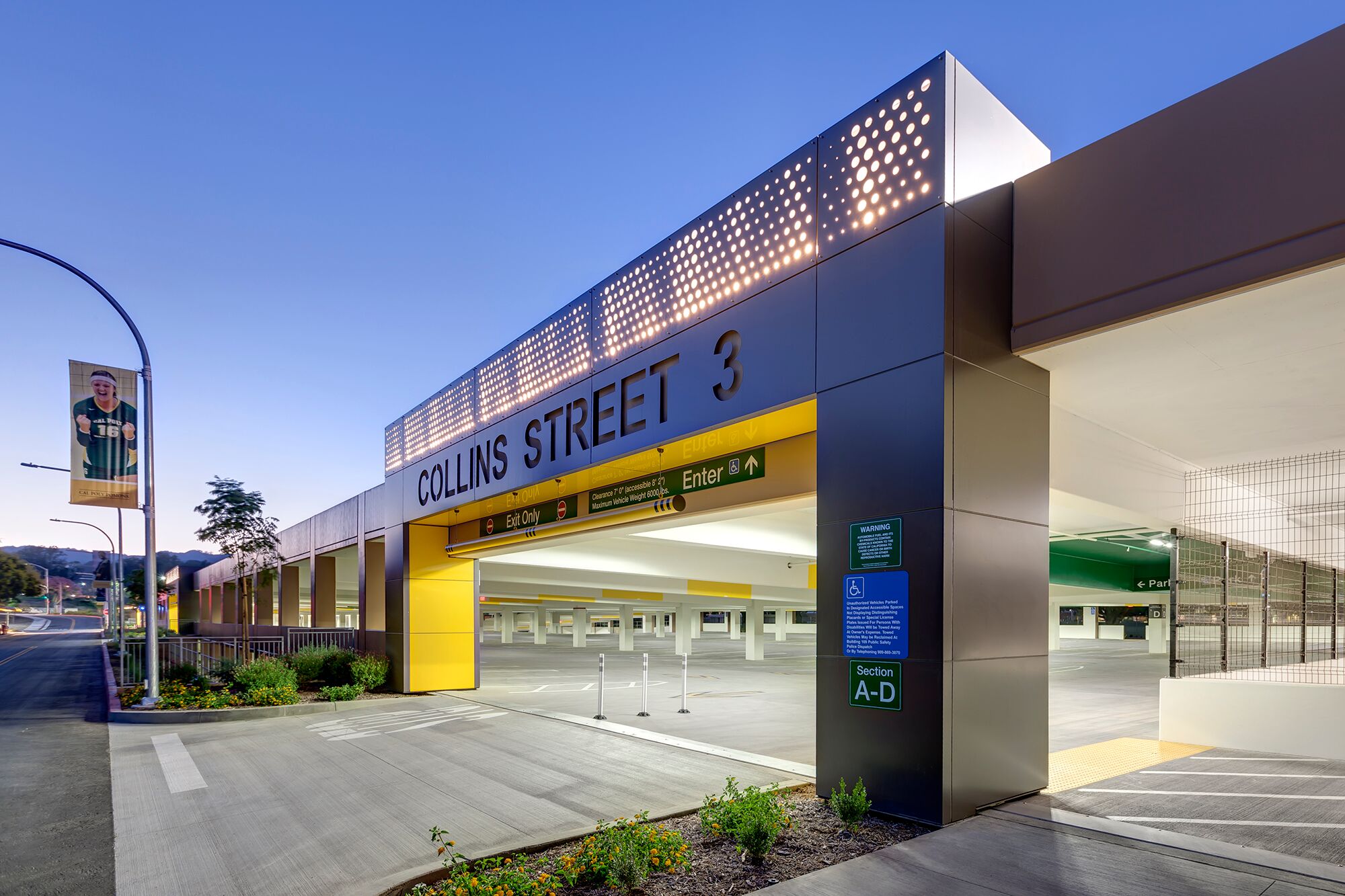 Completed between: June 2015–August 2016
Cost: $41 million