Massive Chinese Bus Fleet Goes Electric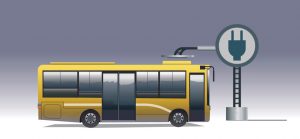 Shezhen, China, will have shifted its entire fleet of 16,000 buses to electric by the end of the year, marking the first time a city has reached that goal.
The city, which has more buses than New York and the next top five bus fleets in the U.S., began converting from diesel to electric in 2011. It has involved a large investment in infrastructure, financing, and a shift in thinking. The ultimate goal is to help reduce smog, lower emissions, and make China a leader in new-energy vehicle manufacturing.