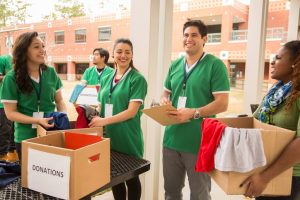 You're familiar with donations for citations programs but here's a new twist: Students at Missouri State University can now work off parking fines with community service.
The university's new Bear With Me program will let students work off parking violations of $50 or less by completing two hours of community service. They can pay for one ticket per semester this way, must complete the two hours of work within 15 days of receiving a citation, and can't apply service hours toward tickets for parking in spaces reserved for the disabled. Bear With Me will end when $3,000 of tickets have been paid with service hours but may be revived in future years.
Organizers are hopeful the program will both let students keep some of their money and help the surrounding community. Read more about it here.