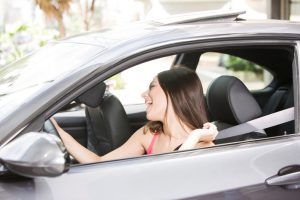 By Tope Longe
If I were to accurately fill in my status update on Facebook to reflect what's truly on my mind, it would be a switch between "autonomous vehicles" and "mobility as a service." The subjects have constantly been on my mind since the IPI Board of Directors meeting in Jacksonville, Fla., in October. My thoughts include: What will it really mean for parking professionals? What does it mean for the industry? How will vast investments in parking garages be sustained or transformed for better use, as may be necessary? How will this affect the car insurance industry?
I am a parking professional but I love my car. I love the comfort it provides. It affords a respite from the day-to-day and allows me to commune with myself. It often provides me some "me-time" where I can engage in one of my hobbies—listening to music. I listen to music while I drive. My music of choice, as I like it. I am not a morning person. I often have to drag myself away from the comfort of my duvet to kick start my day. But by the time I get to the office I am energized and raring to go! The trick? I drive to work with inspiring songs on full blast! Singing and rocking all the way through. It can be argued that the same satisfaction can be derived from plugging in my earphones and listening to my music on a public transport ride. Trust me, the satisfaction and vigor derived is not exactly the same.
Nonetheless, the wave of change facing the motoring industry is perceived to be prominent and palpable. It is probably the biggest since the invention of cars. No matter my transportation preference, I have to move with the tide. We have to move with the tide or be consumed by it! How do we keep abreast of the change?
Tope Longe is specialist, contract performance management, Abu Dhabi, UAE, and a member of IPI's Board of Directors