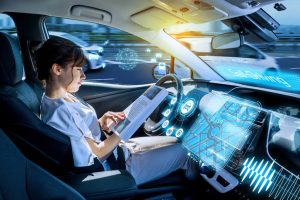 Autonomous cars are here and driver-operated automobiles are illegal. What does that mean? What does it really mean—how will it affect our day-to-day lives?
The New York Times took on that question last week with an extensive report from a team of experts who addressed different ways self-driving cars will affect our lives well past the physical act of driving:
Street signs.
Cities.
Windshields.
Commuting time.
Teenage and family life.
Car dealers.
Police enforcement.
Possibly leaving roads altogether.
Read the whole report here and let us know in the comments—are we ready for this?