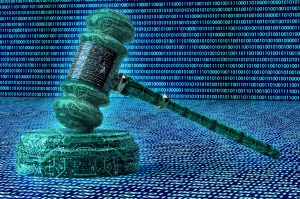 By L. Dennis Burns, CAPP
Tracking the emergence of autonomous vehicles is filling up my inbox!
Here is the latest headline from one great source, the ITS America SmartBrief: "Senate Committee Adopts Bill on Autonomous Vehicle Regulations."
The article shares a number of things:
Based on a report by Reuters, a U.S. Senate panel on October 4, 2017, unanimously gave the green light to a bill aimed at speeding the use of self-driving cars without human controls, a measure that also bars states from imposing regulatory road blocks. The bill still must clear a Senate vote, but it appears on track to passage. This should rev up profits for automakers, technology companies and ride service providers, hastening the day when their robot cars can carry passengers on the same U.S. roads as cars driven by people.
General Motors Co, Alphabet Inc, Ford Motor Co and others have lobbied for the landmark legislation, while auto safety groups urged more safeguards and have pledged to keep fighting for changes. However, the measure will not speed the process for self-driving commercial trucks, which remain in a slower lane despite support from several Republican senators.
After lengthy negotiations, congressional aides added language to the bill aimed at preserving legal rights to sue over defective vehicles. This resolved a dispute that threatened to derail the bill.
Within three years, the bill would allow automakers to each sell up to 80,000 self-driving vehicles annually if they could demonstrate they are as safe as current vehicles. Auto safety advocates complained it lacked sufficient safeguards."
Read the full article here. And share your thoughts in the comments.
Dennis Burns, CAPP, is regional vice president of Kimley-Horn.