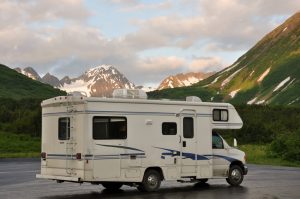 Jackson, Wyo., with its mountains and lakes, is a wildly popular destination for outdoor enthusiasts who flock there to vacation and, in growing numbers, live. The resort town draws lots of 20-somethings who find that even after landing one of the town's plentiful jobs, they can't afford its high housing prices. So there's a conundrum: Jackson needs people to work in its resorts and camps and daycares and schools, but salaries don't cover rent, much less mortgages.
The city started looking at the issue in earnest three years ago and this summer, launched a pilot solution, offering spaces in an out-of-the-way, city-owned parking lot for people to live in campers. There were rules designed to keep it from becoming an eyesore or nuisance to those in homes around it and prices were a bit high at first, but it's taken off and proved a successful program to help workers live comfortably and in a way they can afford.
Outside magazine featured the program last week, dubbing it "The New American Dream Home." Check out the full article here.