More from Our Experts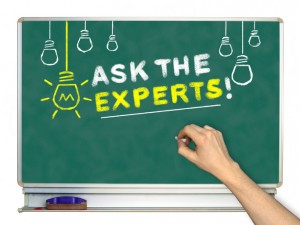 Every month, IPI's panel of experts answers a question in The Parking Professional. Here are some great answers from the October question—for more, check out the magazine here.
How should an entity planning a new parking facility think differently now than they might have 10 years ago?
Dan Kupferman, CAPP
Director of Car Park Management Systems
Walker Consultants
The full impact of TNCs and AVs are yet to be determined, however, staging areas, as well as IT and connectivity needs should be considered. Since the life expectancy of a parking structure is 50 years or longer, flexible design alternatives, which allow for the adaptive reuse of spaces, are also recommended. One thing that hasn't changed: Right-sizing the parking supply, by incorporating a shared parking model.
David Hill, CAPP, MA
CEO
Clayton Hill Associates
A smart facility owner should recognize that the nature of transport is changing and design a facility for flexible use rather than single use—EV charging, alternative use of space, flat floor plates and higher overheights suitable for building commercial or residential uses into parking facilities.
John Hammerschlag
President
Hammerschlag & Co., Inc.
One might think about future non-parking alternative uses and plan for knock-out panels for vertical transportation, HVAC needs, and electrical risers. Floor-to-floor heights should be increased as well as utilizing flat floor plates.
Isaiah Mouw, CAPP
COO
Municipal Citation Solutions
With generational changes and the advent of the driverless cars to consider, the least we can do is think about the bones of our new parking garages.We should be designing parking facilities so the structures are able to be used for other purposes in the future.
Jess McInerney, SE
Principal
Watry Design, Inc.
As parking demand potentially decreases due to ride sharing, autonomous vehicles, and changing attitudes, pay particular attention to any future use that might replace parking. Changes to design parameters such as floor-to-floor heights, ramping, and loading may allow for future flexibility in usage of space.
James C. Anderson
Regional Sales Manager
Watson Bowman Acme Corp.
The design and functionality of a future parking facility should consider the evolving facility usage and alternative transportation modes. This may include mixed or redaptive use, alternative energy vehicles and utility, and diminished demand with ride-sharing and public transportation increases.
Brian Shaw, CAPP
Executive Director, Parking and Transportation Services
Stanford University
Autonomous cars could make traditional parking garages obsolete or reduced in need in the coming years. Designing and building garages with flat floors, moving ramps to the side as garages used to be built, and increasing the floor-to-ceiling height will make garages able to be retrofitted for non-parking uses. Moving away from mechanical access controls and toward optical based systems such as LPR will also help position facilities for the coming autonomous cars. These vehicles won't have a human to pull a ticket or show their smartphone. But cameras can record a license plate and initiate a charging session. It is likely parking facilities will transition to vehicle staging/charging areas for shared as well as privately owned autonomous cars.
L. Dennis Burns, CAPP
Regional Vice President
Kimley-Horn
Some experts are projecting that within 20 to 30 years, one of the effects of autonomous vehicles in urban environments could be a reduction of parking demand in the 40 to 50 percent range. Designing new garages today should include strategies that will allow adaptive reuse of the reduced parking capacity to other uses such as office, residential or retail. To accommodate this type of adaptive reuse, significant parking garage design adjustments to need to considered. The most basic of these design adjustments include increased structural loading capacity, higher floor-to-floor heights, different ramping systems/more flat floors, and planning for different life-safety and code requirements for occupied space usage.
Roamy R. Valera, CAPP
CEO
NewTown Advisors, LLC
You should think about designing a multi-purpose building that in time can change its use and purpose. Parking can still be a primary focus, but other uses should be considered.