Arms, Legs, iPhone?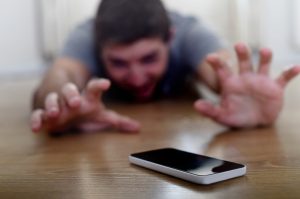 By Michelle W. Jones, CMP
In terms of anatomy, when we hear "limbs," we think of our arms and legs. I would submit that most of us now have an added appendage—our smartphone.
A couple days ago, I was responsible for the setup of a meeting taking place nearly a mile from the IPI office. After making sure the room was set, I left to go work in the office. Once I settled into work, I realized my phone was not on the desk. I triple-checked my bag. I checked the car. No phone.
Now, that might not seem like a big deal, but what happened next is what got me thinking. First, I thought I should text my colleagues or my hotel contact to see if my phone was in the meeting room. Um, no, I could not text. I realized I'd have to go back to the hotel to retrieve the phone. To avoid paying twice for parking (I know, I know!), I thought I'd use Uber. Um, no, I could not order Uber service. All of my immediate knee-jerk reactions involved a function of my phone.
It only took a moment to realize just how dependent we are on our phones. I don't even mean the fun stuff like social media, games, YouTube, music, etc. Between email accounts, contacts, banking, Key Ring and Google, I look to that little 5-inch screen countless times throughout the day (I see you nodding). I have no sage advice. It's just funny. How did we survive before we could take a photo of signage in an airport parking lot to find our car after a trip?
Michelle W. Jones, CMP, is IPI's director of convention and meeting services.