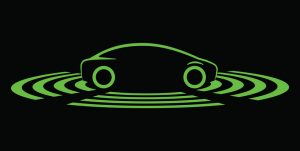 By L. Dennis Burns, CAPP
I have been doing a great deal of research into the potential impacts of autonomous vehicles in the past few months, but a recent article caught my attention. The article in Governing magazine is titled, "How Driverless Cars Could Be a Big Problem for Cities." The technology could signal the beginning of the end of parking tickets and other revenue sources. Some cities' budgets could take a big hit.
The full article can be accessed here.
This paragraph sets the tone for the article:
"In the not-too-distant future, fleets of fully autonomous vehicles could be transporting riders all across Austin's urban landscape, largely eliminating not only the need for private vehicles but also the revenue they currently bring in. Parking fees are a critical funding source for the Austin Transportation Department, accounting for nearly a quarter of its total budget. Driverless vehicles would also cut into parking tickets and traffic citations, two other significant revenue streams for Austin and many other cities. "Municipalities generate a whole lot of revenue as a byproduct of parking management and traffic enforcement," Spillar says. "If all that suddenly disappears, we've got a huge financial issue to deal with."
The article does a good job reviewing potential budget impacts and references several municipal case studies. The bottom line boils down to this:
"One thing everyone agrees on is that cities shouldn't wait to plan for autonomous vehicles." The hits can be minimized," he says, "but it really comes down to how the local governments are planning for it."
While it's far too early to know exactly how the technology will evolve, the consequences are certain to go far beyond any city's bottom line. "It's hard to think of an aspect of city government," says the Aspen Institute's Bradley, "that won't eventually be touched and changed by autonomous vehicles."
As parking professionals, this will become an increasingly important topic for us to be aware of. It is not too early to begin thinking ahead!
Dennis Burns, CAPP, is regional vice president with Kimley-Horn.