Customer Loyalty Programs: What Message Are You Sending?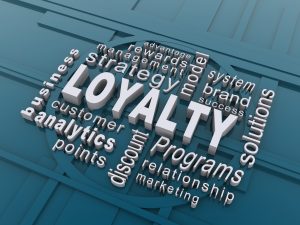 By Bonnie Watts, CEM
I'm sure we all have a few customer loyalty cards in our wallets or if you're like me, stored digitally on an app called KeyRing. I have a myriad of them where I rack up miles or points that translate into discounts/rebates, special promo pricing, or even freebies. These companies are smart to do this sort of thing because the programs do exactly what they are billed to do—build loyalty. I will most purposely use or frequent the stores or companies that have the better programs. Some of my favorites are the hotel and airline loyalty programs. Many even have coalition programs where I get to "double dip" on the benefits or receive reciprocal status rank. If loyalty programs are done correctly, they can be beneficial to the business and to the customer. Executed incorrectly, though, they can do quite the opposite—deter business and leave a negative feeling about the company in general.
I recently had that experience with a hotel chain. I did my typical search for the best rate using the plethora of travel sites and even my loyalty brand websites. Lucky for me, one of my preferred brands had the best rate and I booked it through one of the sites I found. One of the perks for my status level is comp wi-fi and extended check-out (terrific when I'm in a session until 5:00 p.m.).
When I arrived to check-in, I verified that I am of a certain loyalty status and that I could have an extended check-out and the complimentary wi-fi. To my shock, I was told that none of my loyalty program benefits, including accruing points for this stay, will be afforded to me because I did not book directly through their site but on a third-party site (think Expedia, Hotels.com, etc.). Apparently, there is a fine line (the tiny print) in the loyalty program disclosure statement that says I get all these wonderful benefits only if I book through their site, regardless of the fact I paid the exact same amount charged on their site. Lesson learned on my part but what this has done is make me question my loyalty to this brand from this point forward.
If you have loyalty programs in your operations, is the fine print deterring your customers or making them feel good about their experience with you? If you haven't checked them lately, maybe putting yourself in their shoes could show you ways you're deterring versus building loyalty.
Bonnie Watts, CEM, is IPI's vice president of sales.