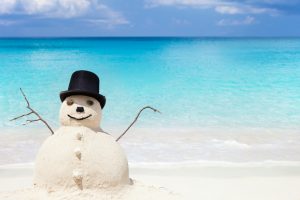 By Kathleen Federici, MEd

We are all professionals and work 12 months of the year. But why do we have to work in the summer months? This is especially difficult when you live somewhere it is dark, cold, and snowy more than is it bright, warm, and sunny! Aaah, summer. In the words of Olaf the snowman from the movie "Frozen," "Oh, I don't know why, but I have always loved the idea of summer and sun and all things hot."
Here are some ideas for having fun at work in the summer:
Ice cream day.
Ugly Hawaiian shirt day.
Name-in-the-hat Fridays. Everyone's name goes into a hat, then the office draws a name to see who gets let out one or two hours early on Friday afternoon.
Summer's a great time to acknowledge employees with a special event or even a giveaway such as sunscreen or grilling items.
Summer's also the ideal time to get out of the office and clean up a local park or give back to your community. This demonstrates great team building and marketing, and people like to get out of the office for an afternoon.
Team/department lemonade stand contests. Each week a different team sets up and markets a lemonade stand. Proceeds go to that team's charity of choice.
These type of events build camaraderie, increase productivity, enhance employee satisfaction and loyalty, and encourage creativity and innovation for a better workplace. Remember the advice from the Byrds, "There is a season, turn turn turn." Enjoy the summer season.
Kathleen Federici, MEd, is IPI's director of professional development.
Save
Save
Save