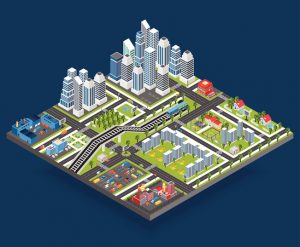 Imagine listing the 25 greatest ideas that have influenced cities, towns, and suburbs. Parking would be on our list but does it make the cut for others?
As it turns out, yes (hooray!). Public Square, a publication from the Congress of New Urbanism, thinks parking is a huge influence on the way people live. "Parking," they write, "is one of the primary shapers of US communities, and has been for a century." In fact, it's solidly on their list of 25 Great Ideas of the New Urbanism.
The publication recently interviewed UCLA professor and author Donald Shoup and Jeffrey Tumlin, director of strategy for Nelson/Nygaard Consulting Associates, about new ways people are thinking about parking and what that might mean for the way we all carry on day after day. It's a fascinating read. Check it out here and then come back to leave us a note—what do you think?