More Paid Parking in D.C.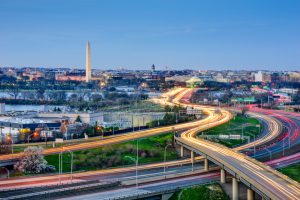 Visitors to Washington, D.C., have traditionally clamored for free on-street parking around the National Mall and the Tidal Basin. That came to an end this week with the introduction of paid parking and a three-hour daytime limit on those spaces.
The National Park Service said through a spokesman they hope the new system will encourage more people to use transit to visit the popular area, and that revenue from the new meters—forecast at about $5.5 million per year—will boost tourist-centered infrastructure, including the National Circulator bus system.