Great Thoughts on Success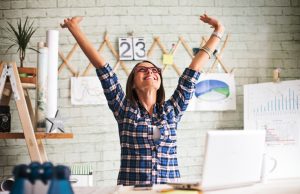 All hail Monday (if a little sleepily): The fresh face of a new week, loads of potential ahead, and the chance for a new beginning if only on the calendar.
What better day of the week to contemplate success? We thought we'd share five quotes from five great thinkers (Condoleeza Rice, Seth Godin, and Sheryl Sandberg in the house!) to start the week off with a motivational bang. It's from the June issue of The Parking Professional—check it out here. And then add to our list in the comments here—what's your favorite thought on success?