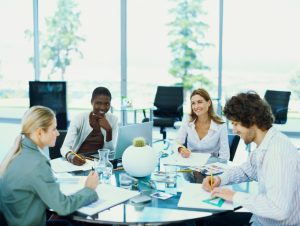 By Mary Mabry, CAPP
"If you are not willing to invest in yourself, how can you expect someone else to invest in you?" I heard that phrase once from a mentor and it has stuck with me my entire career. It made me realize that not only did I need to look for ways to learn and improve myself, I needed to make sure I put the time into making myself marketable—or at least worthy of someone else's time—whether in a job, professional networking, or friendship.
Parking poses unique professional challenges and having resources and a solid foundation of knowledge is key—we frequently need answers and solutions right here, right now. There are lots of resources available to us, through professional organizations, industry events, and even general business education opportunities.
I wanted to share a unique opportunity coming up. The Texas Parking and Transportation Association (TPTA) will offer one of its Roundtable and Networking Sessions in Waco, Texas, June 13. We'll be talking about social media (definitely something parking pros need to know about) with Kathleen Laney, Laney Solutions; and Robert Broward, University of Houston Parking and Transportation Services.
Invest in yourself, invest in your organization, invest in your industry, and invest in your career with professional development. The opportunities are all around us.
Mary Mabry, CAPP, is product manager/project manager, parking solutions with Cardinal Tracking.