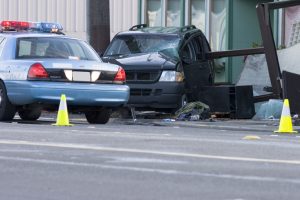 By Mark Wright
How long are you willing to wait for technology to solve a stubborn parking-safety problem? Five years? A lifetime? California Assembly member Bill Quirk had an easy answer: the seconds it took for a car to crash through the front wall of a childcare center.
The incident moved Quirk to introduce legislation—twice—he hoped would help protect people and property from such crashes. His second bill, AB2161, became law—a feat for which the California Public Parking Association named Quirk "Legislator of the Year" in 2016.
Quirk's work made California the only state so far with a law on the books to address vehicle-into-building crashes. But several local jurisdictions around the country took matters into their own hands, passing ordinances to help protect people—usually after a tragedy made them painfully aware of the problem.
Find out how California's law creates a carrot to get property owners' attention (spoiler alert: insurance companies are involved) in this month's issue of The Parking Professional: "Hitting the Gas."
Mark Wright is a freelance writer and co-founder of the Storefront Safety Council.