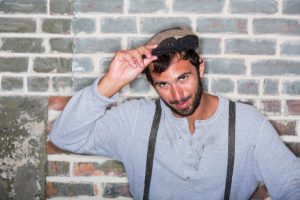 By Kathleen Federici, MEd
Each day we set out with our daily list of scheduled meetings and tasks to accomplish. This seems mundane and rote. But each day when we say yes to experiencing something new, we have the opportunity to find something uncommon in common tasks.
Recently, we had a solar roof put on our home. We said yes to something uncommon in our area and very new to us. The workers were at our house from 7 a.m. to 4 p.m. doing the install. Our house was roped off with caution tape and I had to yell out a window when I wanted to come outside, giving the workers a heads-up to ensure the passage was safe for me. So I yelled out the window and they let me know when it was safe to come outside. I asked to take their picture while they were working on my roof. It was this moment where I found the uncommon in the common. One man on the roof removed his hat, fixed his hair, put his hat back on and said, "OK, ready."
It is not a difficult task to find the uncommon in the common tasks. Take a moment, look around, lose the impulse to check your phone every two minutes, breathe, and observe. Take a moment to find the uncommon. Take your hat off, fix your hair, and put your hat right back on!
Kathleen Federici, MEd, is IPI's director of professional development.