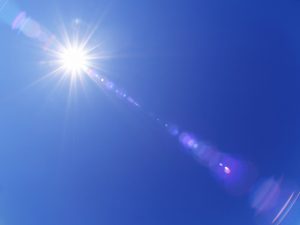 By Helen Sullivan, APR, Fellow PRSA
Anyone who follows racing—horses, cars, sprinters—knows it's a dead heat when two or more in a race finish in a tie. Now that I'm in parking, the term has a far more disturbing connotation. I think of deadly heat—the kind that can build up in a car even on a not-so-hot day, even with the windows cracked, in just a few minutes.
Deadly heat is already here in many states and is fast approaching in others. According to Jan Null, CCN, climatologist at San Jose State University and a leading expert on this topic, 2017, sadly, is already setting records for children dying in hot parked vehicles. The fifth child to succumb to vehicle heatstroke this year was a nearly 2-year-old boy in Texas who died April 15; that's the earliest there have been that many deaths so early in the year in 13 years.
Want to know how fast a parked car can reach deadly heat temperatures? View the video here. Parking professionals are in a unique position to educate parents and caregivers about this issue. IPI developed materials to distribute and five key messages to help:
Never leave your child in a parked car. Never. Not even for a minute.
Never leave your car without checking the backseat. Put your wallet or phone in back as a reminder.
If your child is missing, check any nearby pool, car, and trunk of the car immediately.
Arrange for your childcare provider to call if you child doesn't arrive on time.
Call 911 if you see a child alone in a car. Every minute counts.
Helen Sullivan, APR, Fellow PRSA, is IPI's communications counsel.