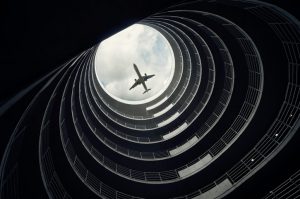 By Josh Cantor
By now, most have seen the troubling video of the United Airlines flight in which a passenger was dragged off the plane as officers "re-accommodated" four passengers to make room for flight crew needing to get to Louisville. Watching the video made me think of several things parking managers deal with every day.
First is the image of the organization we represent, whether it's a city, university, hospital, airport, shopping center, event venue, business park, etc. We are familiar with parking's role as the first and last image of a customer's experience. At universities, particularly this month when so many are making visits and deciding which school to attend, it's imperative that parking play a welcoming role. No one should make a decision about which university to attend based on parking, but we don't want to create a negative experience that could sway a prospective student and lead to him or her spending $250,000 somewhere else.
The other thing I thought of is the notion of oversell, which is common in the parking industry. Unlike a flight that is leaving at a certain time, parking managers know that not everyone will park at the same time and we know about the no-show factor. While the effects of being bumped from a flight are logistically more challenging for flyers, the impact to a parking customer can be significant, especially as few are joyed to having to pay to park or spending extra time looking for parking. Again while parking facilities are often oversold, we have to really know the ebbs and flows of our specific parking demand.
How many spaces do you typically have, broken down by hour of the day or by day of the week? How many drivers typically exit during a time period to free up spaces for the next inbound rush? If you have spaces closed off, do you have an alternative plan for where to park people and have you communicated that in advance to customers? If everyone does show up and you fill (that can't happen, right?), do you have a plan for where to re-direct customers? Do you have a PR plan if it affects reserved permit holders?
As we know in parking, there are many things out of our control. At the end of the day, we're still responsible to our customers while upholding rules and regulations. It's sometimes a delicate balance with everyday decisions potentially having significant impacts to people.
Josh Cantor is director of parking and transportation at George Mason University.