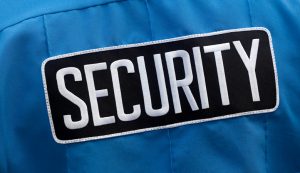 Gillette Stadium, home of the New England Patriots, boasts the highest level of antiterrorism security standards awarded by the U.S. Department of Homeland Security (DHS).
The stadium, which has more than 65,000 seats, is the first sports or entertainment venue in New England and only the fourth in the NFL to earn the DHS's Safety Act certification.
The award recognizes Gillette Stadium's security procedures for all ticketed events — such as concerts, NCAA athletics, and soccer matches — in addition to football games, and covers surrounding areas of the stadium, including locker rooms and parking lots.
Keeping patrons safe is a top concern for many event officials and the parking industry plays an important role. IPI partnered with DHS to offer the TSA First Observer Plus™ program, which trains professionals to observe, assess, and report suspicious activity. If you're looking to develop or tighten security standards for your organization, sign up for the next session of this free training at the 2017 IPI Conference & Expo in New Orleans.