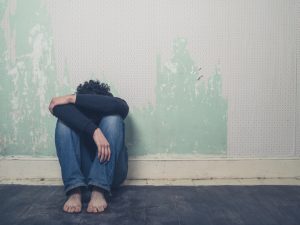 By Helen Sullivan, APR, Fellow PRSA
Netflix is making a big mistake in airing its new 13-episode drama, "13 Reasons Why." The series is based on a book by Jay Asher that chronicles a young teen who ultimately commits suicide. There is a graphic depiction of the suicide in the program.
Why does this matter to those in parking? An IPI survey last year found that about 50 percent of parking organizations surveyed have experienced a suicide or attempt. Garages often have open sides for ventilation, allow people to enter with few to no security checkpoints, and aren't always staffed on every level, and are too often places where people considering suicide go. More suicides occur at parking facilities associated with Veterans Administration and other hospitals serving those suffering from psychiatric illness, but as too many of you reading this know, suicide attempts often also happen at college and university, municipality, and airport parking facilities.
An article about the potentially dangerous ramifications of this new show and its glorification of suicide appeared in The Washington Post yesterday. Quoted throughout the article is Dan Reidenberg, Psy.D, executive director of Suicide Awareness Voices of Education (SAVE). Reidenberg was an enormous help to our dedicated Parking Matters® subcommittee when IPI published Suicide in Parking Facilities: Prevention, Response, and Recovery last year.
The free IPI publication offers critical guidelines and resources for parking organizations and a related webinar is part of our archives. IPI also arranged with Reidenberg to provide customized, on-site parking facility-specific, suicide prevention, response, and recovery training program at a substantially discounted rate for members. Contact me at sullivan@parking.org if you want more information about that.
We must all be vigilant, but particularly during the airing of this program that may well encourage its viewers to act.
Helen Sullivan, APR, Fellow PRSA, is IPI's communications counsel.