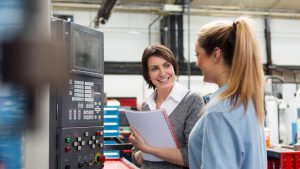 The college internship: Every student wants one and many companies would like to offer meaningful experiences, but confusion on both sides of the process can lead to internships that aren't fulfilling for anyone.
In this month's The Parking Professional, FINFROCK Executive Vice President Lloyd Kennedy explains why his company's internship and development program is so valuable to both students and the business, and how other parking-related operations can use it to develop their own outstanding programs. How does he know? He started out in the company's professional development program in 2004.
Read the article here and let us know in the comments—does your company offer experience to college students through internships or professional development programs?