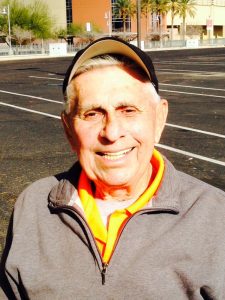 There's a smaller guy in this year's Arizona Coyotes pro hockey team photo who's never played pro hockey. He has, however, played a pivotal role in the team's success. Meet Lou Monaco, age 90, who recently retired after 20 years parking players' cars in the team lot—and whose absence will be felt for years to come.
Everybody on the team knows Monaco and when they heard he was hanging up his parking pass, they insisted he be part of the team photo. His last day on the lot was filled with hugs, tears, and stories of the incredible role he's played during two decades as team parking attendant.
Read about Monaco here. A legacy, indeed.
Save