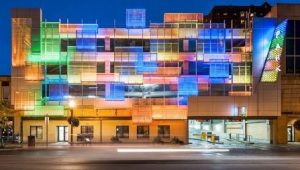 By Helen Sullivan, APR, Fellow PRSA
Tale of Three Cities: Smarter Approaches to Parking Boost Revenue and Facilitate Economic Development—that's the headline for a wonderful piece in American City and County magazine's Smart Cities series. Read it here. We're delighted the magazine worked with IPI to share the story of successful parking programs.
IPI members Maria Irshad, CAPP (Houston); Mike Estey (Seattle); and Gary Means, CAPP (Lexington, Ky.) were interviewed for the article. The magazine is distributed to more than 65,000 readers and we hope this helps educate decision-makers in jurisdictions throughout the U.S. that Parking Matters®!
I hope you'll read the article, post it on social media, and share it widely. The more interest an article like this gets, the more the magazine will understand that parking is a subject worth addressing again.
I know there are a great many stories to tell about innovative parking programs in all sectors. Share your story with me – use the summaries in the American City and Magazine article as a guide—and I'll work to get some visibility for the good things you are doing, too. Write to me at sullivan@parking.org with your contact information and (if different) the person at your organization who would be available for a media interview in the future.
Helen Sullivan, APR, Fellow PRSA, is IPI's communications counsel.