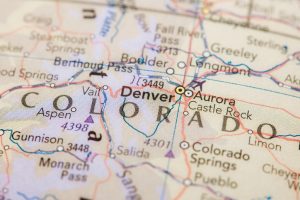 By Casey Jones, CAPP
Starting a parking program from scratch is perhaps one of the more difficult tasks facing a parking professional. Add on implementing license plate recognition, a neighborhood parking permit program, pay-by-plate, and pay-by-phone, and you are talking about a monumental challenge.
This is precisely what Robert Ferrin and his team at Park Aurora have been up to lately.  Almost overnight, Aurora has become the second largest city in the state of Colorado and Ferrin and Aurora's leadership recognized the importance of having a contemporary parking management program to support and make possible their community's ambitious goals. Now, others are sitting up and taking notice. See Park Aurora in action in a recent television report here. (Want to learn more? Check out last year's The Parking Professional article on building their program from the ground up here.)
Casey Jones, CAPP, is vice president, institutional services, for SP+.