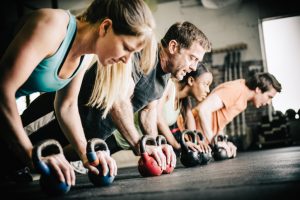 By Rachel Yoka, CAPP, LEED AP
Do you know what 330,000 people in over 175 countries are doing this weekend? It's called 17.3. And if you know a Crossfitter, chances are they have already told you about it (whether you wanted to hear about it or not).
It's called the Open and athletes all over the world compete in this five-week, five-workout competition. This is week three (so there's the 17.3 part).  For all of the workouts, athletes complete the same workout and are ranked on a worldwide leaderboard to benchmark their performance against all other athletes as well as their previous performance.  And so we wait for the Thursday announcement of the top-secret workout.
You cannot track what you cannot measure. I could not help but be struck by the similarities between the Open and the Accredited Parking Organization (APO) Program. APO benchmarks organizational performance across 25 required criteria and 131 accreditation criteria, so organizations can rate themselves and plan strategically for improved performance. And just like competing in the Open, that can be daunting. But it certainly is worthwhile – these organizations know where they stand in the industry and exactly how to plan for better ROI, customer service, and other KPIs.  
Feel free to reach out to me anytime about APO so I can share more about how to get started. And I'll be sure to tell you all about 17.3. 
Rachel Yoka, CAPP, LEED AP, is IPI's vice president of program development.