The Design of Future Carpooling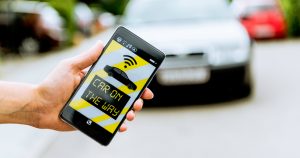 What happens when private vehicles become a public resource? That's the question addressed in a new project from IDEO, a global design firm that focused its creative and collaborative eye on driverless cars and carpools. Cars, they say, have always been designed for families and groups of friends. So what happens when they become both autonomously operated and occupied by strangers during the daily commute?
The project got some attention from Wired last week—check out their article here and then explore the IDEO project here.