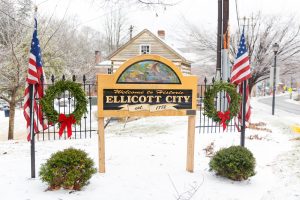 In the six months since a flash flood devastated historic Ellicott City, Md., 70 of 90 restaurants and shops have managed to reopen, but their owners say there's a huge speed bump in the way of their success: on-street parking that's still closed to visitors.
Main Street, where most of the town's businesses live—and where floodwaters swept nearly all of them away last summer—is open but its street parking remains reserved for construction workers who are still toiling to get everyone up and running again. Business owners say that presents two huge problems for them: Customers can't park where they want to, and the empty street makes it look like everyone's still closed. That parking is so vital, they've approached County Executive Allan Kittleman with a petition to get it reopened pronto.
Read the whole story here. Like we keep saying, Parking Matters®.