IPMI Webinar: Transformational Services and Efficiencies
OFFERED FREE TO MEMBERS THROUGH JUNE 2020.
Regular Pricing: $35.00 for IPMI Members, $50.00 for Non-Members

This archived webinar will demonstrate great leadership strategies learned from Walt Disney World with specific tactics around strategies for parking and transportation.
As a large commuter school, ease of access and ease of parking remain at the apex of Florida International University (FIU)'s priorities. Following the Great Leadership Strategies model learned from Walt Disney World, FIU developed specific tactics around strategies for parking and transportation, then launched the best of our industry partner's right-fit technologies to place transformational services at the fingertips of our FIU community.
Objectives:
Examine how to estimate future parking needs.
Illustrate design strategies linked to performance funding.
Use assets to the fullest potential (parking garages and lots are the assets).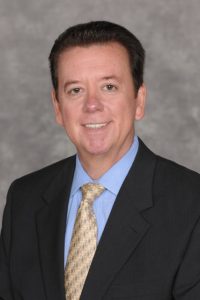 Tom Hartley is the Executive Director of the Office of Sustainability and Parking & Transportation at Florida International University. After his 22-year tenure with Walt Disney World, Tom transitioned into the parking industry. Tom holds a Master of Hospitality Administration, a Master of Business Administration-Finance, and is currently pursuing his doctorate in education.